Hong Kong SAR is often considered Asia's premier global financial hub. The vibrant city has consistently been recognized as the world's most competitive economy and one of the easiest places to do business. It boasts a free and fair business environment along with world-class infrastructure that meets the highest international standards. Furthermore there are major development plans to drive connectivity of Hong Kong SAR – making it an appealing market for smart investors for years to come.
Here are some standout features of Hong Kong SAR's economy that are paving the way for investments in its promising future:
Expanding upon its reputation as a gateway to Mainland China & APAC markets
A magnet for world-class talent
Well poised to benefit from upcoming economic development projects
Becoming a base to help thriving Mainland & APAC firms go global
Favorable policies & incentives: Where businesses go to grow
Where businesses goes to grow
---
For more information, please download our Tricor Perspectives Series and contact us at (852) 2980 1779 or schedule a call with our expert team.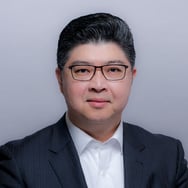 Tricor Group