Singapore boasts over 220 venture capital deals per year, with the annual value now approaching US$4.2 billion, according to its Finance Minister. With such a deep pool of investors and innovators, Singapore is rightly recognised as Asia's most dynamic business hub.
Integral to this success is a new regulatory regime for venture capital fund managers (VCFMs), introduced in 2017 by the Monetary Authority of Singapore (MAS). The regime primarily seeks to further internationalize Singapore's investment community, supporting the next generation of startups. VCFMs can now expect an accelerated approval process and relaxed rules of regulation across areas to be illustrated in this article.
---
For more information, please download our Tricor Perspectives Series and contact us at (852) 2980 1779 or schedule a call with our expert team.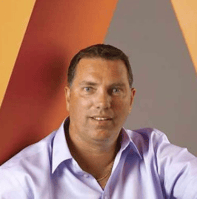 Raymond Page
Managing Director
SIngapore
LinkedIn