The 18th Tricor Seminar, titled "Digitising Corporate Governance", was held on Friday, 13 November 2020 and amassed over 2,000 Tricor's clients, business associates and executives physically and virtually, powered by our own e-meeting platform, SPOT.
CEO of Tricor Hong Kong, Mr. Joe Wan, delivered the opening address spoke about how Tricor has enabled our clients over 20 years to focus on their core business while we take care of everything else. In COVID-19 times, digital solutions are invaluable for clients to maintain a normal function to their best ability and meet the expectations of their share market regulations, shareholders, and members. Moving forward from the Year of Change to the Year of Innovation, Tricor continues to develop innovative solutions that help companies navigate the journey from Start-up to IPO and Beyond.
We were honoured to have Dr. David Chung, ITB, Under Secretary of HKSAR, give a keynote on "Innovation In The Time Of Crisis". Dr, Chung spoke about how companies can employ innovation to not only face a crisis, but to come out stronger from it. It is an opportunity for companies in Hong Kong to transform their businesses towards building forward-thinking organizations in a Smart City environment.
The next Keynote was delivered by Prof. KC Chan, Non-Executive Director of Tricor Group, on importance of "Financial Inclusion In The Digital Age". With digital services, millions of individuals and small businesses can gain access to, and use of, financial services. Digital finance is redefining the business and changing the customer experience.
This was followed by our first panel discussion of the day on the topic of "How FinTech Will Shape The Future Capital Market". The panel consisted of Mr. Lukas Petrikas, Managing Director & Co-Head of HKEX Innovation Lab, Ms. Lin Shi, Chief Development Officer of HKbitEX, Mr. Paul Sin, Partner of Deloitte and Ms. Catharine Wong, Managing Director – Head of Share Registry & Issuer Services of Tricor Hong Kong. The panel spoke about how new fintech solutions are creating new efficiencies for the entire value chain of the capital markets and the impact on incumbent stakeholders in the capital market.
Our esteemed guest speakers shared their breadth of knowledge and expertise on digitising corporate governance. Mr. Benson Ng, Partner of EY spoke on topic of "Digital Corporate Governance - From Internal To External". He emphasised how digital is key to enterprise resilience for board engagement with advisors, directors and analysts. This was followed by Mr. Benjamin Quinlan, Chairman of Fintech Association of Hong Kong, providing his insights on "Digitising Corporate Governance In A COVID-19 Age". Ben spoke about progress of digitising of board operations and the rise of board portals and the implications of digital enablement for corporate boards.
The first session ended with getting participants to visit our Experiential Lounge, to enjoy a live demonstration on our Enterprise Digitization Solutions, SPOT, Boardfolio and eRental Portal.
The second session began with a discussion on topic of "ESG - The Current Landscape & Highlights Of The New HKEX Reporting Requirements". Dr. Eva Chan, Chairman of Hong Kong Investor Relations Association and Mr. Alan Tsui, Manager of Tricor Hong Kong spoke about the current ESG standards & HKEX rules. Eva and Alan also provided insights on the impact of the latest ESG updates for HKEX listed firms. This was followed by Mr. Michael Shue, Managing Director of Tricor Trust and Mr. Arthur Chen, CFO of Futu speaking on the inefficiencies of manual platforms for administering Employee Benefit Trusts and how the Digital Employee Benefit Trust platform reduce these inefficiencies. Michael and Arthur also covered the matter of how employees' personal data information should be handled and secured to comply with the data usage regulations.
Our Group General Counsel & Chief Compliance Officer, Ms. Judy Wong and Mr. Steven Tran, Partner of Mayer Brown gave a presentation on "Limited Partnership Fund Ordinance, a new regulatory regime for Hong Kong's private equity industry". Judy and Steven highlighted how the new LPF regime improves the existing legal framework for establishing & operating PE funds in Hong Kong. The seminar was brought to a close with a presentation on the "Next Imperatives Of Company Secretaries In The Era Of Pandemic And Digital Transformation" by our managers, Mr. Christopher Lui and Ms. Rainbow Cheng.
We would like to extend our sincere gratitude to all our distinguished guest speakers and our Tricor executives for their invaluable insights on digitising corporate governance.
For more information on the seminar, please check out our press release here.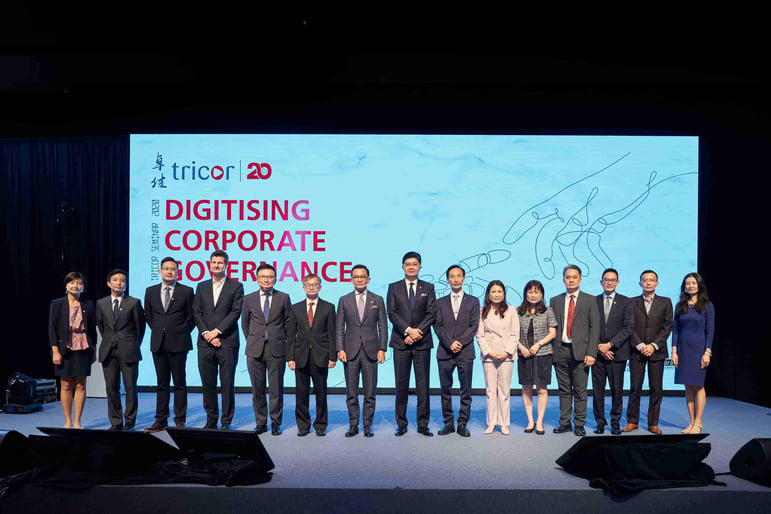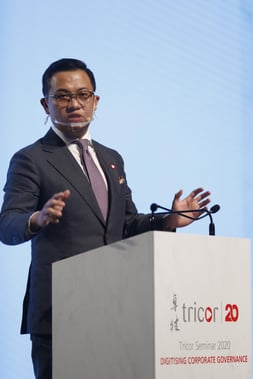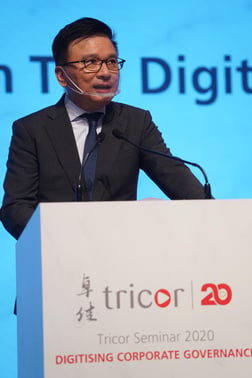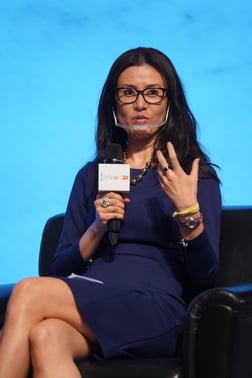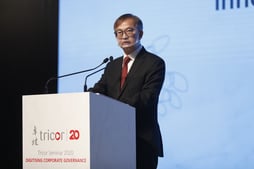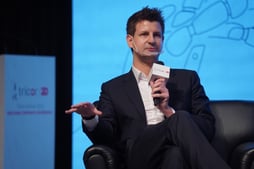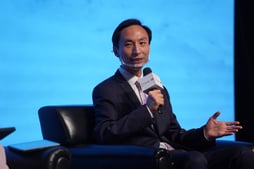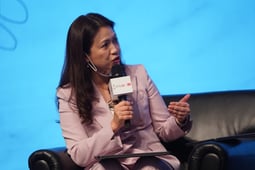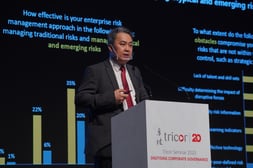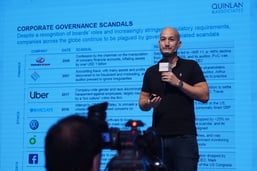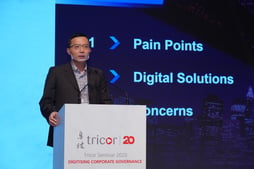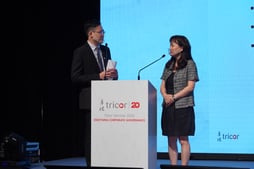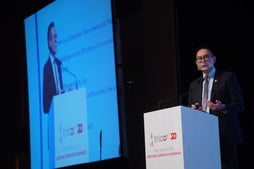 Click here to view more photos.