Read the latest insights from Tricor's executives.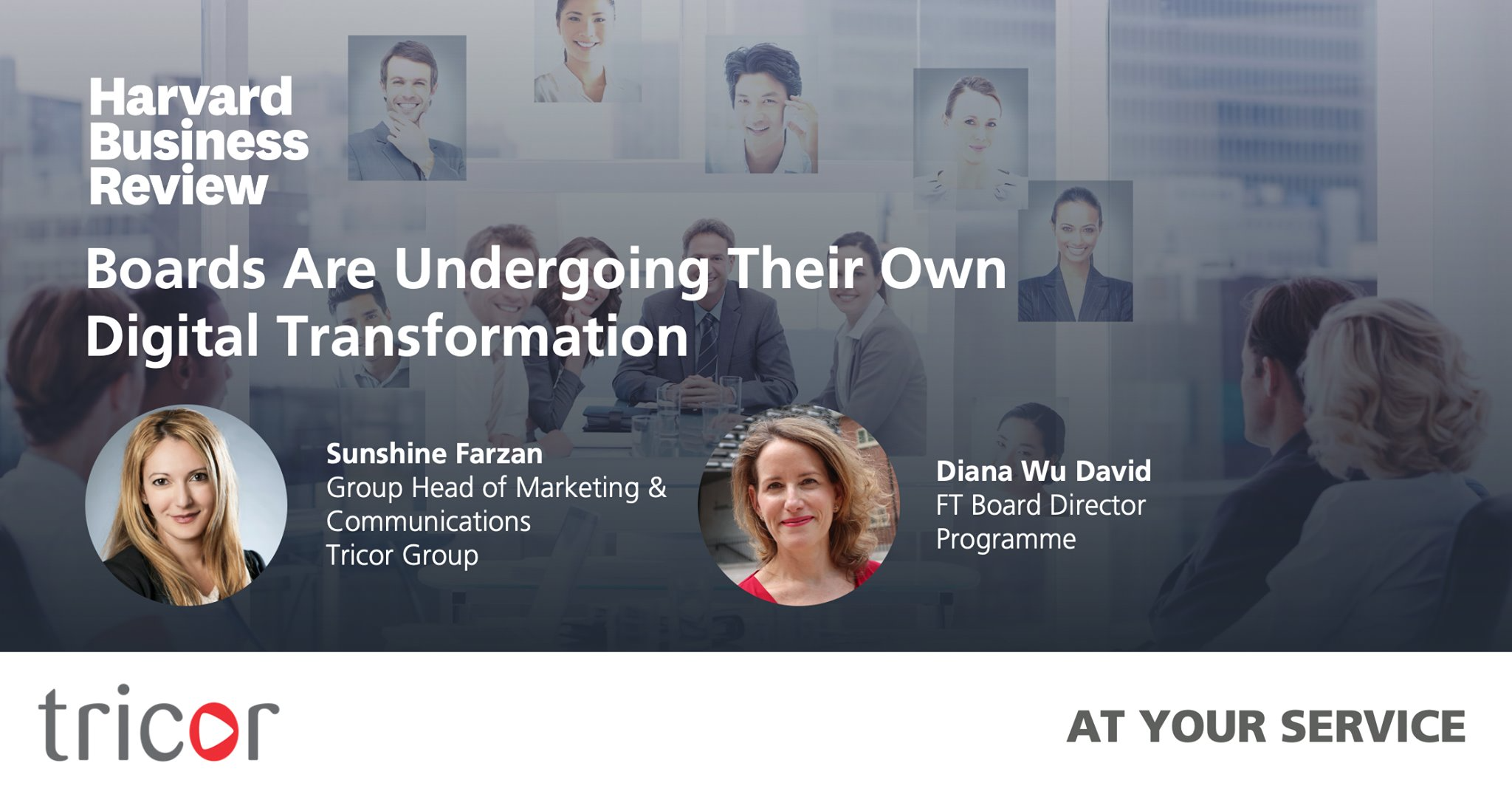 July 9, 2021 - Harvard Business Review
The widespread shift to remote work and the resulting rapid adoption of new digital solutions over the last year has accelerated the need for boards to think differently about digitalization.
This article in Harvard Business Review by Diana Wu David from (Financial Times) FT Board Director Programme and Tricor Group Head of Marketing & Communications, Sunshine Farzan, explains the importance and the benefits of adopting digital governance tools to help boards keep pace with market trends and new demands.
Above: Excerpt from the interview. Please refer to this link to view the article in full from Harvard Business Review.