Read the latest insights from Tricor's executives.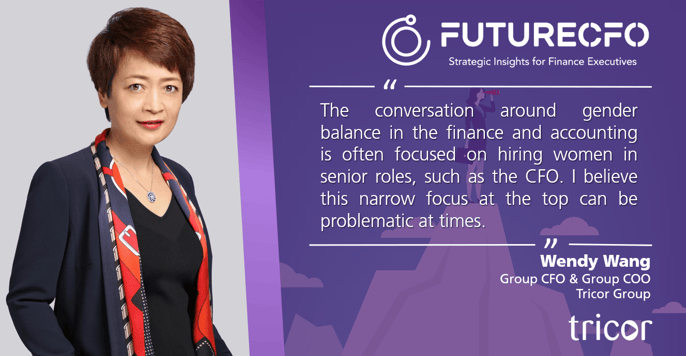 January 12, 2021 - Future CFO
Wendy Wang, Tricor Group Chief Financial Officer and Group Chief Operating Officer, shares in FutureCFO's Female Leadership in Finance Series her thoughts on how to achieve gender balance in the Finance and Accounting industry, how a timeless Chinese classic inspires her, and advice for female professionals.
Above: Excerpt from the interview. Please refer to this link to view the article in full from Future CFO.
(2021年1月12日)Future CFO
卓佳集团财务及营运总裁Wendy Wang在《FutureCFO》的 "女性财务领袖系列"中分享了她对如何在财务和会计行业中实现性别均衡的见解,并提及一部中国古典文学名著对她的启发,以及对女性专业人士的建议。
上图:采访摘录,请参考此链接查看《Future CFO》的全文。