Nineteen years ago, the Hong Kong stock exchange listed only 978 companies, with a market capitalisation of US$3,611 billion. By the end of 2020, the number increased to 2,538 companies with a market capitalisation thirteen times the 2002 figure, while trading volumes have surged by 61 folds. Funds raised in 2020 through initial public offerings (IPOs) stood at US$51.28 billion, the second largest in the world only after Nasdaq.
Behind such a buoyant market is a non-profit organisation whose focuses are for listed companies' interests and a healthy market development in Hong Kong – the Chamber of Hong Kong Listed Companies (Chamber). Established in 2002, the Chamber collects viewpoints from its members and voices out the opinions to the regulators such as the Hong Kong Stock Exchange ("HKEX") (note: they changed their acronym) and the Securities and Futures Commission ("SFC"). 'It is important to have an effective and well-trusted communication channel between both sides,' stressed its CEO Mr Mike Wong in a recent interview with Tricor.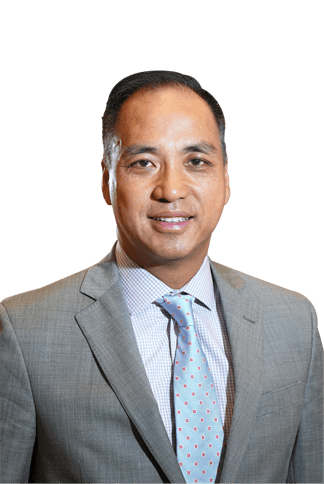 Mr Mike Wong, CEO of Chamber of Hong Kong Listed Companies
Consultation - Communicates and Engages with Regulators
By joining the Chamber, members can have their views reflected in the early stage of policy formulation. 'We collect members' inputs from our website, through questionnaires and the General Committee,' Mr Wong explained. The General Committee is composed of a maximum of 30 senior representatives of listed companies from diverse industries.
'Striking an optimal balance between regulatory concerns and practical consideration of issuers is the foundation of an efficient market,' Mr Wong highlighted. Over the years, the Chamber has played a role in suggesting amendments to proposed rules and regulations that may not be most practical. Mr Wong mentioned a few examples, including the financial reporting period changes, blackout period extension and more stringent ESG disclosures.
In a consultation paper published in 2007, HKEX proposed introducing mandatory quarterly reporting for companies listed on its Main Board. The consultation took the view that quarterly reporting increases transparency, more timely information disclosure, and brings Hong Kong reporting standards with other major markets by then. However, doubling the reporting frequency can create an uneven financial burden - time, money, and resources - to smaller firms. Besides, 'a focus on quarterly results can also give rise to short-termism, hindering companies from long-term planning and resulting in non-strategic cost-cutting,' Mr Wong pointed out. After the consultation with the Chamber and other market participants, the regulators dropped the proposal. Mr Wong mentioned that in a bid to refocus executives on longer horizons, the European Commission in 2013 scrapped quarterly reporting requirements favouring semi-annual reports. This further proved the opposition to quarterly reporting back then was correct.
Another example was the controversial listing rule amendment proposal to extend the blackout period back in 2008. The proposed change meant that directors and many major shareholders are prohibited from buying or selling shares in their companies for a potential maximum total of seven months. Such a move would make Hong Kong one of the world's most restrictive markets. After strong opposition from the Chamber and the market outcry, the final amendment was a more balanced approach to directors' fairness while protecting investors' interests. As amended, the blackout period applicable to the publication of a listed issuer's annual financial results is 60 days, and that for half-year and other interim periods, and quarterly results for Growth Enterprise Market ("GEM") companies, is 30 days.
A more recent case in point was in 2015, where the Exchange proposed to, amongst others, upgrade disclosure of Environmental Key Performance Indicators to 'comply or explain'. The Chamber expressed the views that many listed companies did not have sufficient know-how and expertise to measure their Environmental performance quantitatively. Besides, the complexity of collecting and reporting ESG data would increase if companies had operations in multiple businesses and multiple markets. Eventually, the Exchange extended the effective date for Environmental KPIs disclosures for a further year, heeding the concerns of the Chamber. After that, the Chamber promptly organised a series of ESG-related seminars to equip members for implementing and reporting their ESG measures.
Training - Equips Members with Knowledge to Implement
When it comes to helping members understand and implement measures as required by the regulators the ESG training was only one example. The Chamber offers a wide range of professional training courses and seminars and would organise large-scale market forums from time to time They also run an annual Director Training Series programme to equip directors and senior executives with the knowledge and skillsets to comprehend the increasingly stringent regulatory requirements and complex market environment.
Awards - Advocates Corporate Governance Excellence
In a region where corporate governance risk remains a major hurdle to investment in many cases, the Chamber initiated the Corporate Governance Charter and Corporate Governance Excellence Awards as early as 2007. The program combines market perspective and academic vigour with contribution from the Centre for Corporate Governance and Financial Policy of the Hong Kong Baptist University.
The annual Corporate Governance Excellence Awards recognises listed companies who go above and beyond the disclosure requirements. 'Substance is more important than form,' Mr Wong stressed. 'The Awards programmes take a critical look at all levels of a corporation's governance' policies and measures and put emphasis on a company's efforts to build a strong governance culture throughout the entire organisation. This is essential for a corporate to abide by laws and rules and regulations and uphold the rights and interests of all shareholders and stakeholders.
Besides corporate culture, the judging panel also looks at commitment and achievement in other seven key aspects: protecting minority shareholders' interests, ESG embedment, board composition and performance, disclosure quality, internal controls, and risk management processes.
Catalyst - Supports Overall Market Development
Where companies choose to list is ultimately based on many different factors. Size of the investor base, costs of listing, the efficiency and speed of the process are all important. The top consideration is usually the strength and flexibility of the regulatory regime.
By admitting the weighted-voting rights (WVR) shareholding structure, Hong Kong managed to attract a new wave of new economy companies to list last year despite the fierce IPO battle with other stock exchanges in the world.
The Chamber has been an active voice supporting the WVR listing rule amendment. 'What matters to us is not just the interests of our member but the overall market development,' Mr Wong concluded. 'We are proud to be one of the forces behind the ongoing growth and development of our stock market while serving as the ears and voice of the public companies.'
Membership – Encourages More Public Companies to Join
The Chamber has attracted many flagship blue- and red-chips, as well as the H-shares names. Yet Mr Wong is always keen to encourage even more listed firms to join.
'Joining the Chamber is an efficient and effective way to ensure a company's voice is heard and represented and be fully informed at all times,' added Mr Wong. The Chamber believes that listed companies, big or small, from new economy or traditional businesses, should be given opportunities and be encouraged to voice their views. All companies listed on the Main and GEM Boards are eligible and welcome to become full members of the Chamber.