Online-merge-offline (OMO) is the latest buzzword in business. Leveraging Web3 and blockchain technologies, offline experiences can now be merged with online adventures with boundless possibilities in the metaverse. Rick Woo, Co-Founder of LOST, a Hong Kong-based real-life escape game company, is about to expand into the metaverse and bring an extraordinary OMO experience to players.

LOST, established in 2013, operates physical escape rooms of various themes, in which players use their wit, knowledge, communication skills and elements in the room to discover clues, solve puzzles and riddles, unlock treasure boxes, find missing items and uncover secrets and hints that lead them to the way out within a game session of 45 minutes. It is now operating globally with 14 outlets in Hong Kong, Taiwan, the Philippines, Australia and United Arab Emirates.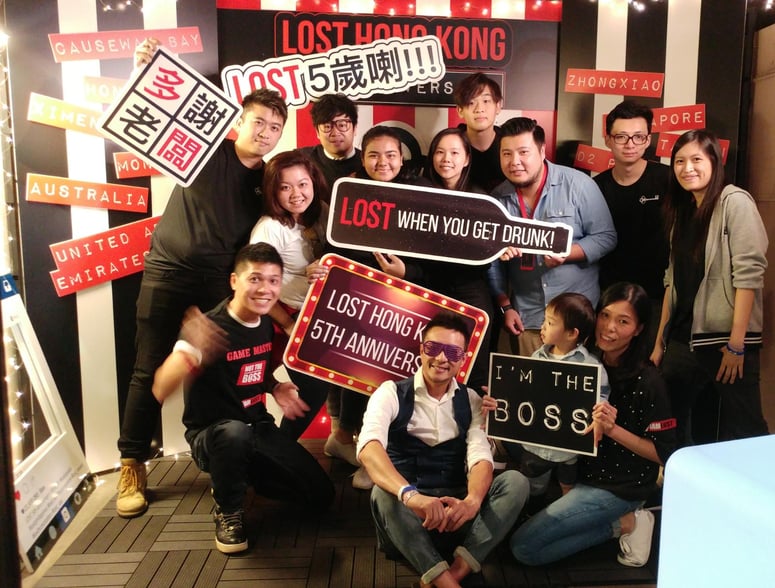 In the middle of first row: Rick Woo, Co-Founder of LOST
L.O.S.T. – the Hidden Message
The successful expansion of LOST can be summarized into four verbs: learn (from experience), observe (trends), solve (problems) and think (future).

Woo learnt in the past that cash flow is important for a business and if they can maintain a healthy cash flow in Hong Kong, they can easily survive in other regions where the cost of running a business is lower. He also observed that many participants of team building events would bring their families and friends to LOST outlets during weekends. This inspired him to launch LOST Junior for kids aged 6 to 14. To solve the operational problems posed by the strict Covid measures, he and his team ventured out of their escape rooms and partnered with offices, hotels and schools to tailor make and set up escape game experiences. And with the emergence of the metaverse, Woo started to think about the possibility of creating an OMO business model for his company.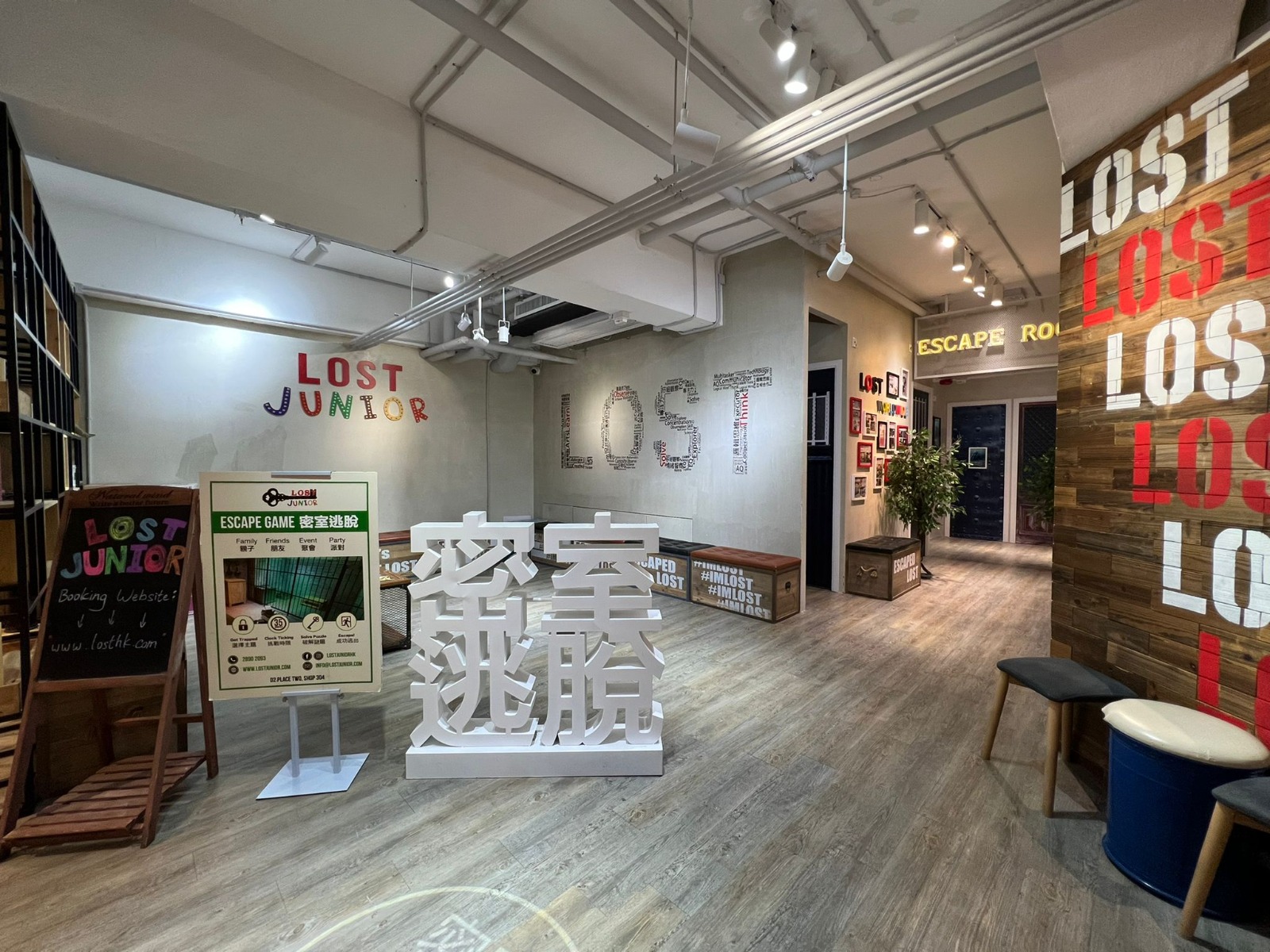 From Real to Virtual
Talking about the metaverse, Woo has a plan. "There are lots of gamification in the metaverse," he finds. "Currently people's focus on the metaverse is mainly about land selling, but it is meaningless if no one comes visit. It requires content in the metaverse to attract traffic." And LOST is strong in content development.

In the real world, each LOST escape room has a theme, which is inspired and designed based on true history stories, legendary myths, well-known fictional characters and incidents with sound and lighting effects. In the metaverse, these themes can be further developed so that players can continue in the virtual world their gaming journeys and fantastical adventures, which are impossible to happen in reality.

"For example, we have a theme about the Khmer Empire in the 10th century. If a player successfully completes the game in our physical outlet, we can give him or her a key to continue the game in the metaverse," Woo elaborates. "Instead of buying a ticket to play in our escape rooms, a player can purchase non-fungible token (NFT) tools such as an avatar suit or a pair of lava-proof boots to play in the metaverse. They can then sell the tools to other players after they complete the tasks or challenges." In other words, it creates a "play to earn" economy based on demand, supply, needs and want.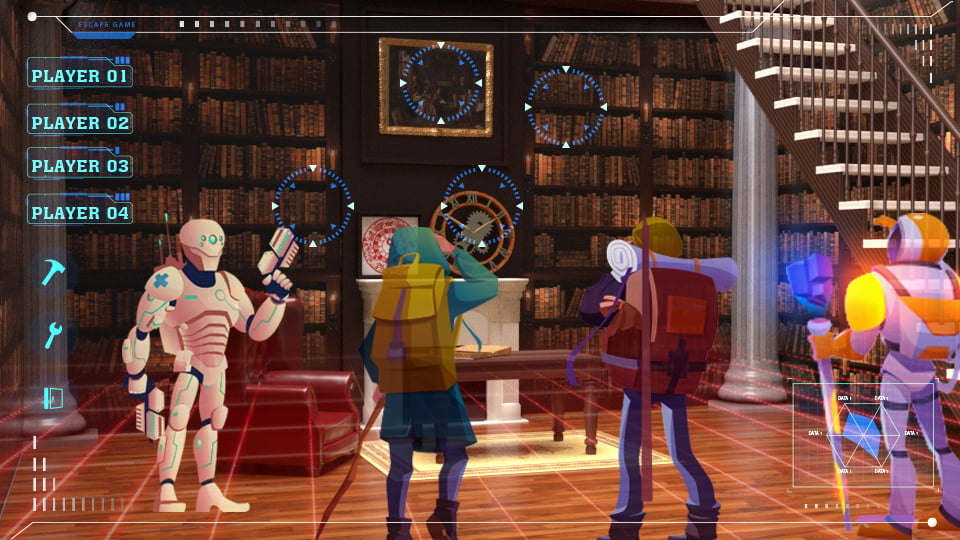 LOST is not Lost
Earlier this year, LOST announced the launch of the world's first pop-up escape game in Decentraland to test the waters. Woo explains, "To me, the two most talked metaverses at the moment, Decentraland and The Sandbox, are like two shopping malls, say, Times Square and IFC. Running our escape games in these virtual 'shopping malls' is similar to opening new outlets in the physical world." But his ultimate goal is to set up a LOST Island, their solely owned blockchain metaverse.

"The existing metaverses require a lot of content generated by other users to attract people. On our LOST Island which will be launched later this year, we can create our own content and have our own crypto," he continues. "We will also run a LOST coding academy for players to design, create and build their own games and launch on the island." Woo recognizes that education is important in metaverse adoption. With more players and participants, the "play to earn" and "learn to earn" economy on the island will be more vibrant, and so will LOST Island's own crypto currency. Just like you go to game centers or theme parks, you are required to buy their tokens to play games there."

Nonetheless he believes that people need real-life communication and social participation. That is why the physical outlets of LOST will remain one of its key strengths. "Our physical escape rooms will serve as the gateway to our metaverse. We will have helpdesks at our outlets to show people how to continue their adventures on the LOST Island."

LOST is not lost. Woo has a clear idea and vision for his OMO model. As Web3, blockchains, NFTs and the metaverses become more refined, people can easily hop from one metaverse to another. The possibilities will only be limited by our imagination.