The Hong Kong Special Administrative Region ("SAR") has a role to play in the arts and cultural exchange with the West (as designated in the outline of the 14th Five-Year Plan ("FYP") for the National Economic and Social Development and the Long-Range Objectives through the year 2035). Apart from international dialogue, the city anticipates increasingly active interactions with the creative sectors in the Greater Bay Area (GBA).
To learn more about the challenges and opportunities, we spoke with Freeman Lau, BBS, Chairman of The Hong Kong Federation of Design and Creative Industries 香港設計及創意產業總會 ("FHKDCI"), formerly known as The Hong Kong Federation of Design Associations ("FHKDA").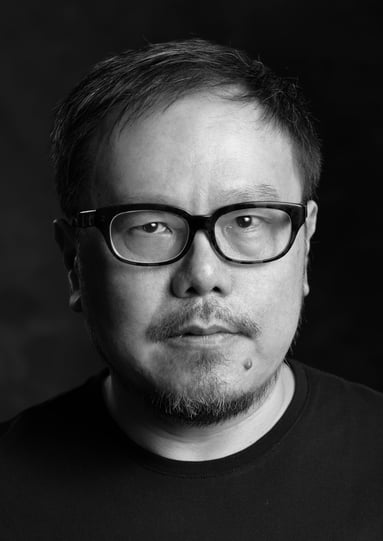 Freeman Lau, BBS, Chairman of The Hong Kong Federation of Design and Creative Industries
A renowned designer and artist in the city, Freeman has won over 300 local and international awards for his designs. Co-Founder of Kan & Lau Design Consultants, currently known as KL&K Design, Freeman is a leading figure in the intercity exchange and collaboration in the Greater Bay Area (GBA), as he has been for the past few decades.
According to Freeman, the city has substantial cross-border exchange and activities but little in the way of comprehensive planning and governmental support for its future role.
Cultural Fusion Environment in the 1970s
The 1970s saw an economic take-off of the city and the awakening of the graphic design industry and its talent pool. It was a pre-internet era with little available information about design.
A big fan of the martial arts novels by Jin Yong 金庸, Freeman was inspired to transform Jin's words into design. Later, Freeman experimented with more Chinese cultural elements in his design and sculpture.
"The cultural fusion environment nurtures a lot of famous designers," notes Freeman, who started his design career in the 70s. "There was a lot of creative experimentation with the Cantonese in the graphic design and advertising fields." Awareness of new media and the introduction of Chinese as an official language led to a flourishing of key creative sectors such as advertising, comics, design, film, music, publishing, printing, and television.
Spontaneous Exchange Surge in the 1980s
This was followed by a decade with huge potential and opportunities, brought about by the burgeoning printing industry in Shenzhen. "It drew talent from all over the country." Freeman says this trend was further reinforced by Shenzhen's proximity to Hong Kong SAR. Naturally, working relationships and cross-border exchanges grew and flourished. "Local young designers loved to go to Shenzhen for printing field trips, while their Shenzhen counterparts traveled frequently to Hong Kong SAR for treasure hunting in bookstores." This could be seen as an opening chapter of intercity cultural expenditure.
Two socio-economic-political systems within one country make Hong Kong SAR and Shenzhen unparalleled amongst the other creative cities. "The two are complementary to each other in culture and history while doubling the opportunities in economic development and employment in the arts," says Freeman. "This is something unheard of in top cities like New York, London, Milan, and Paris."
Strategic Position of the City
What makes Hong Kong SAR unique is its globalization, arising long before the global value chains in the 90s, and its abundant design masterpieces showcasing soft power. The logo Henry Steiner designed for Hong Kong and Shanghai Banking Corporation ("HSBC"), for instance, is more than merely an expression of corporate identity through branding, while Kan Tai-Keung's logo for Bank of China ("BOC") is another classic example.
The city has a multi-faceted contribution reaching beyond creative sectors. Once a locomotive of the GBA economy, Hong Kong SAR has brought huge investments to Bay Area industries, (which peaked in 1997), benefitting millions of people. The position of manufacturing was then taken over by creative industries. In the eyes of Freeman, they are of the same nature, as "Cultural exchange and activities have to drive GDP growth at the end of the day."
A Tale of Bay Cities
In response to the city's role as an East-meets-West hub for international arts and cultural exchanges, Freeman shares his insights as a cultural leader in GBA.
First, about the positioning of Hong Kong SAR. "We might not have any leading edge in the limited size of our creative population, but a solid ground in the long-established professional practice, quality control, legal framework, international perspective, and language," says Freeman.
Second, mutually beneficial relationships with Bay Cities are increasingly important. Pioneered in leading creative sectors in GBA, Hong Kong SAR and Shenzhen have built strong cultural bonds throughout the years of cooperation. What's next could be a tale of four cities, interconnected by one Hong Kong-Zhuhai-Macao Bridge and four international airports; or a tale of multi-cities, reaching out to Foshan, Dongguan, and more in the Bay Area.
Third, the growing convergence of technology and arts is taking place. Freeman is more than excited about the potential market value of museum collections and art pieces in GBA once optimization is achieved for intellectual property ("IP") transactions of a non-fungible token ("NFT"). Art-tech, exploring new perceptions of the world beyond human senses, could bring more possibilities to the art landscape.
More challenges and opportunities come from the city's new role, bridging China and the rest of the world with the arts. Specifically, these include utilizing the soft power of the country, capturing synergies, and creating shared value in GBA. Freeman believes that strong leadership, instead of laissez-faire policy in creative development, is the key to success for Hong Kong SAR in the next decade.