When we talk of innovation, we always focus on products – adding new features, incorporating new technologies, creating niches. But with global competition, technology advancements and radical transparency of social media, most product innovations can be replicated quickly. It is the innovation that improves customer experience will differentiate the market winner from the others.
Dennis Wu, Senior Partner & President of Financial and Corporate Service at Futu Holdings Limited shares with us the Futu story of innovation. "The beginning of Futu started with a vision to improve the efficiency and convenience for retail investors to trade Hong Kong and US stocks."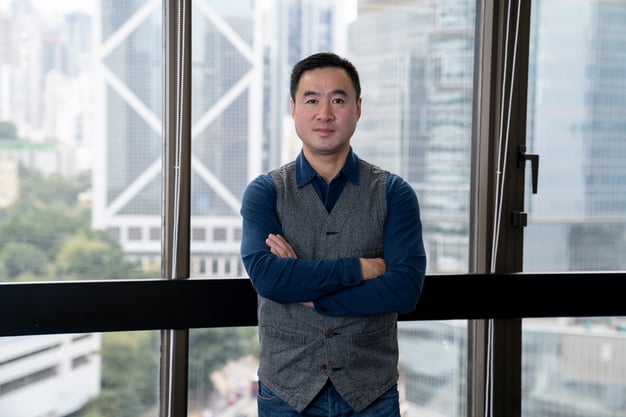 Mr. Dennis Wu - Senior Partner & President of Financial and Corporate Service at Futu Holdings Limited
Addressing Pain Points Along the Customer Journey
A decade ago, Futu identified six challenges which retail investors faced at that time:
Investment account – Investors needed to go to the banks or broker dealers in person to open an investment account, which was unacceptable for an international financial center.
Capital transfer – Money transfer between banks and broker dealers usually took half day to even two days, which was inflexible to investors.
Trading price – Knowing a stock's trading price is fundamental to the trading of that stock, but investors needed to pay for such basic information, which was totally unreasonable.
Trading – It was not uncommon that the trading systems at banks or broker dealers broke down occasionally, if not frequently, which turned out that investors did not know if their trading orders were completed successfully.
Stock information – Even for Hong Kong stocks, information was mostly in English, which was an obstacle for Chinese users.
Social media – There was no platform on which ordinary investors could exchange information and analysis or share investment insights.
"These are the key six steps that any investor who trades stocks must engage in," Wu says. "They are all natural and necessary for investors. Why did no one in the industry acknowledge these obstacles and try to deal with them?"
Creating a Differentiated Customer Experience
It was likely that no bank and broker dealer at that time cared enough. They thought stock trading was the way it was. But Futu's founders thought differently.
"When you put yourself into the shoes of retail investors, you would know that stock trading should not be like that," Wu notes. "We actually have not changed the very nature of stock trading. We just elevated the customer experience and turned it into a far more user-friendly and efficient process."
At first, Futu's system was PC-based. When mobile investing began to emerge and increasingly gained popularity, the team once again put themselves into the retail investors' shoes, and came up with ideas about what kinds of functions and features a retail investors would need, as well as how the customer journey should be. The Futubull app was then developed with real-time stock quotes, market data and news, as well as an interactive investor community where Futu's users and clients can exchange investment views and ideas. Asked about why the app is called Futubull, he jokes, "it is because everyone wants a bull market!"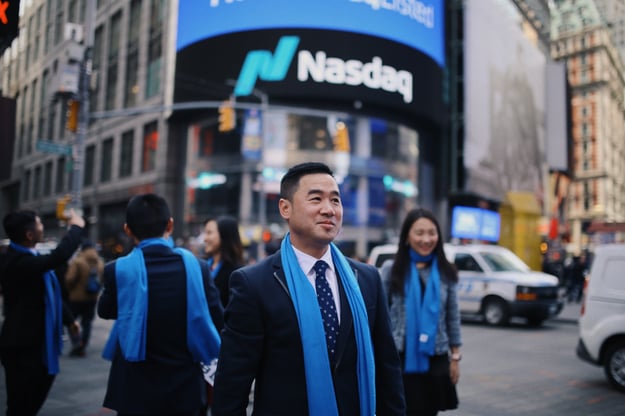 Dennis and the team on FUTU's first listing day in United States (Mar 2019)
Advancing Investor Education
Next up on Futu's agenda in terms of delivering an improved customer experience is investment education.
"At Futu, we also put in time and effort to educate retail investors, improve their investment knowledge and hence help them minimize personal investment risks as we find that they have not yet done enough to protect their own and family wealth," says he.
Futu's business focuses primarily on retail investors. Recently they also cater for enterprises, but still with individual customer experience in mind.
In the future, Futu is looking to globalize its businesses, engage in wealth management and further expand its B2C business.
"No matter it is B2C or B2B, we aim to address the pain points along the customer journey.," Wu concludes, "we solve problems and we improve customer experience."
Innovation and success are sometimes as simple as that.