As a world-renowned financial and wealth management hub, Hong Kong offers unique opportunities for the operation and development of family offices. Tricor meets with Fargo Wealth's Chief Operating Officer Ms. Grace Law, who possesses comprehensive experience in family office operations, to discuss the Hong Kong SAR government's recent push for the industry's development, as well as the importance of prioritizing talent development for the industry's robust and sustainable growth.
In her years of experience in family office ("FO") operations, both in single-family offices ("SFOs") and Multi-Family Office ("MFOs"), Grace has come across high-net-worth ("HNW") and ultra-high-net-worth ("UHNW") clients who did not see the need to establish FOs. She explained that FOs offer a lot more than meets the eye.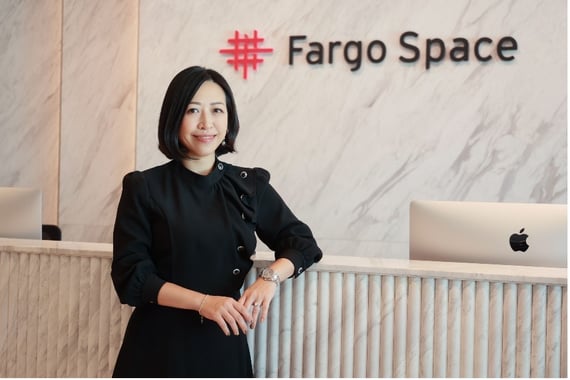 Ms. Grace Law – COO of Fargo Wealth
Family Offices – Multi-Family Office vs Single-Family Office
According to Grace, SFOs offer targeted services to individual family members on a day-to-day basis, in a more confidential environment. With the help of SFO, clients can well plan their assets in areas including wealth investment and distribution, trusts, education funds and philanthropy. "Being a physical office of certain scale, SFOs can house up to some 30 colleagues, each of whom would be responsible for a specific area of expertise, including in-house tax advisors, legal advisors, company secretaries and personal accountants to guarantee a high degree of confidentiality. Outsourcing accountancy work can mean exposing such information to external parties, which may not be preferable for some families".
"Sometimes, a board of directors, comprising those who are not themselves family members, are hired by FOs to ensure independency. Certainly, not all family members may agree to such an operational model." She explained that it is sometimes felt that such rights should not be granted to external personnel. However, "first generation family members may consider the hiring of professional external board directors as the best way to prevent family disputes or related litigation."
MFOs, on the other hand, serve multiple families. The benefits, she explained, are that "MFOs possess the ability to gather first-hand information on broader market trends – enabling companies like Fargo to develop better, more customised platforms to serve clients' ever-evolving needs."
Having transitioned from SFO and MFO operations, she advised, "SFOs will be better suited to families looking to retain power and authority over wealth management issues, and who place emphasis on confidentiality." On the contrary, "MFOs will be better suited to New Economy family business clients who may want to invest less time and energy in wealth management. MFOs offer a one-stop-shop for comprehensive integrated services covering trustee, compliance and legal matters, and much more for client ease of mind."
Providing Independent and trustworthy Advice
"HNW and UHNW clients often engage multiple private banking ("PB") services. MFOs can offer value-added external asset manager ("EAM") services in the form of regular, comprehensive PB performance reviews. EAM services help clients compare PB performances, developing insight into which private banks are best serving their needs. MFOs will ensure PB performance analyses are supported by statistical evidence, to further provide advice for the client's future investments."
Grace notes that oftentimes, PB managers' meetings with clients are presented in an overly complex manner, leaving the client with little or no better understanding of his/her wealth position. Conversely, "- MFO understand the need for meaningful communications to truly benefit the client's insight into his/her portfolio". MFOs representatives can be invited to join client meetings with PB managers, "to provide independent, trustworthy and comprehensive advice".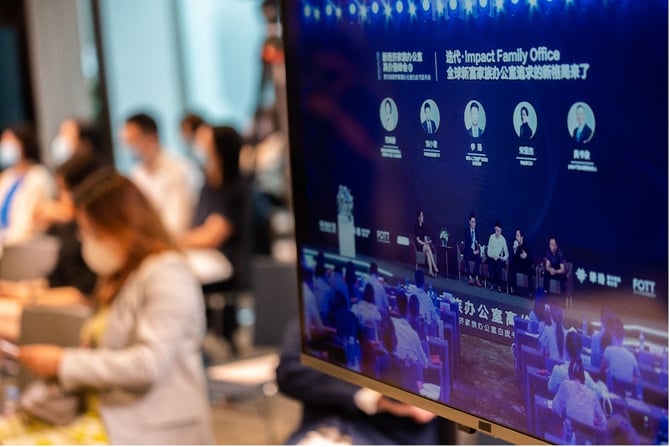 Client event held in Fargo Space
Building the Foundations for FO Success in Hong Kong
To encourage family offices from around the world to set up a presence in Hong Kong, InvestHK has set up a dedicated family office team in June 2021. It is a strategic initiative supported by the Financial Services and Treasury Bureau and works in conjunction with regulators and industry stakeholders.
She believes the Hong Kong SAR government's strong support aims to develop the city into a global FO hub, by attracting the relocation of existing overseas FOs to Hong Kong, as well as the establishment of new FOs from New Economy clientele. It is therefore important that Hong Kong develops and promotes its relevant infrastructure for FO growth, including one-stop ease of access to immigration and license-getting procedures. Together with offering FO clients a high-level of confidentiality and support in compliance issues, Grace explains "attractive tax exemption incentives are also key."
Strengthening Hong Kong's Leadership Position
When asked about Hong Kong's FO positioning in comparison to that of regional competitors such as Singapore, she lists the below advantages for Hong Kong:
Robust financial system enabling the setting up of worldwide banks, fund companies, wealth management firms, hedge funds and other financial institutions in Hong Kong.

Quality professional services including legal and compliance contribute to the comprehensive infrastructure for investment.

Broad investment options allowing users the ability to invest globally through registered institutions.
According to the UBS Billionaires Report 2020, the wealth of Mainland billionaires has repeatedly hit record highs, seeing a nine-fold increase in just the last decade. "With strong demand from Mainland-based HNW/UHNW clients for one-stop wealth management services, Hong Kong also offers language advantages," said Grace. Driven by government policies and market demand, she believes there will be substantial growth for FOs in Hong Kong in the next five years.
Creating a Value-added MFO and EAM
Grace notes New Economy families often accumulate substantial wealth after their businesses are listed, at which point they begin looking for FO service options. "Over time, families experience a change in mindset, from the perception that PB services are sufficient for their needs, to seeing a material need for quality and tailored wealth management services through FO engagement." Fargo operates five strategically located offices in the Mainland and continues to explore market demand for FOs in the region.
She explained, "We believe in the value of education. As opposed to the traditional model of product-selling, we provide value-added services such as seminars to provide information and tailored solutions. We understand that if a client does not possess the need for products, they cannot be sold to, and that, rather, if a client develops inherent needs for certain services, they will proactively look in such a direction. As a client-centric company that operates by referral-only, Fargo tries to meet the needs of every client."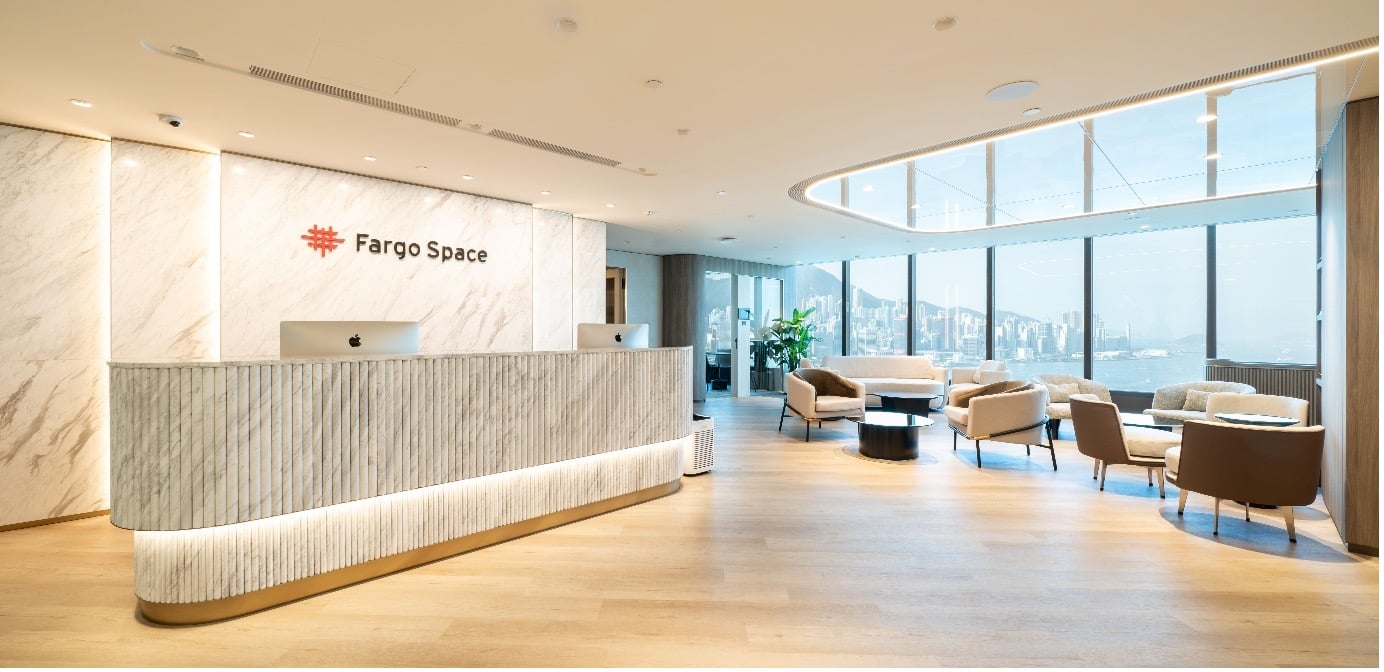 Fargo Space Office
Looking to the Future: Talent Development for Success
"The FO industry in Hong Kong currently possesses sufficient senior-level professionals, but fewer newcomers. In order to sustain FO industry success, talent development is key." Grace outlined the importance of one's passion and personality in FO industry talent development. "Talent can be nurtured through obtaining experience in FO divisions including finance, compliance, company secretary, or even administrative roles." She looks for talent with a strong willingness to learn, "especially those who are prepared to devote time and resource into learning about the industry."
She noted many new-joiners to EAM are unfamiliar with the types of services offered by FOs, and therefore, sees a strong need for talent development. As such, in March 2021, Fargo established Fargo Space to support Hong Kong's large-scale FO initiative. Fargo Space's objectives include fulfilling its role of FO talent development through becoming an incubator for start-ups and early-stage companies.
Grace conducts interviews with each party who is interested in joining the Fargo Space incubator project, sharing her experience and advice to help nurture FO talent. "Potential applicants should pay attention to their related industry experience shown on CVs. Certain conditions such as having a solid business plan and a designated level of financial status must be met in order to comply with SFC's requirements to ensure business sustainability." In her aim to develop talent for the industry, she said, "I will provide practical guidance on how to structure a company, as well as emotional support and coaching because setting up a company is no easy feat".
Ensuring the Continued Success of FO Development
Hong Kong's position as a world-leading financial and wealth management hub is supported by a safe and efficient financial infrastructure and ready access to top quality professional services. Together with the Hong Kong government's recent push for FO development, companies such as Fargo are helping clients better meet their financial and societal goals through SFO, MFO and EAM services.
With the FO industry's projected growth in Hong Kong over the next five years, especially from New Economy family clients, Grace reiterated, "the continuation of government-led initiatives is of key importance, meaning nurturing talent to support the industry's successful advancement is also vital." FO incubators will no doubt be playing a critical role in this part of the FO industry's exciting development.