Some people consider that this is an era of easy money. There seem to be many quick ways to create wealth nowadays than being a down-to-earth industrialist. Yet, our society needs industrialists who make innovative ideas come true and improve lives. Hong Kong was once a heaven for industrialists with an array of industrial activities which are now overshadowed by the finance and service sectors. Having said that, we still have local industrial companies that continuously innovate and excel. Town Ray, which went public on the Hong Kong Stock Exchange two years ago, is a vivid example of Hong Kong's industrial success.
King of Steam Irons
Back in 1995, Dr. Charles Chan and his wife founded Tunbow which has been ranking among the world's top five original equipment manufacturers (OEMs) of electric steam irons since 2005. Dubbed the "King of Steam Irons", the company has been a successful story with its breakthrough OEM business model and commitment to high-quality products. In 2019, the company launched an initial public offering (IPO) as Town Ray.
"Town Ray was the name of the first procuring company that was founded by our chairman Charles," Eric Chan, Chief Executive Officer and Executive Director of Town Ray explains. "We believe that it marks a meaningful milestone for Tunbow to get listed as Town Ray." Tunbow is now a fully-owned subsidiary of Town Ray and serves as the Group's trading arm.
Commitment to Product Excellence

As a certified public accountant, Eric, who joined the company 18 years ago, played a key role in the company's IPO launch. He attributes the success of the company to its down-to-earth and innovative qualities. "We do not build our wealth by making financial speculations." Instead, like many other successful industrialists, the company succeeds by having its feet firmly on the ground while being innovative – continuously looking for new ideas and turning them into ground-breaking, practical home appliance solutions rather than merely gimmicky tricks.
Even when Tunbow was producing only steam irons, the company never shied away from investing in new equipment and technologies for better products. They have a research and development (R&D) team which never stops innovating. "European customers value quality and performance that they are willing to pay higher prices for better products." Tunbow's dedication to exceptional product quality has contributed to a solid foundation of trust among European customers.
Importance of Loyal Customers
Such confidence and trust from customers had extended to other products when Tunbow diversified its businesses to other household appliances. "We are conscious with product cycles. When a product cycle is close to an end, we develop a new product," Eric elaborates. "At one point, we had to acknowledge that the profits generated from producing and selling electric steam irons will no longer be strong enough to carry the company further, so our team applied the same thermodynamic and motor-driven technologies to electrothermic cooking appliances such as food steamers, soup machines and fully automatic coffee machines." Tunbow launched its first-generation coffee machines in 2006 and the third generation in 2016, with its patented coffee brewing technology.
This strategic move has turned out to be a major source of income for the last two years – when the pandemic swept through Europe and most people stayed at home, the demand for home cooking appliances rocketed. Tunbow's loyal European customers, many of them being reputable, high-end and internationally recognized brands, import the company's expanded range of products without any hesitation. Its advanced yet reasonably priced and sized automatic coffee machines have won the hearts of the users.
"The brand name 'Tunbow' came from the combination of 'tune' and 'bow'. Our chairman believes that only by constantly tuning the bow that we can shoot on target when opportunities arise," he says.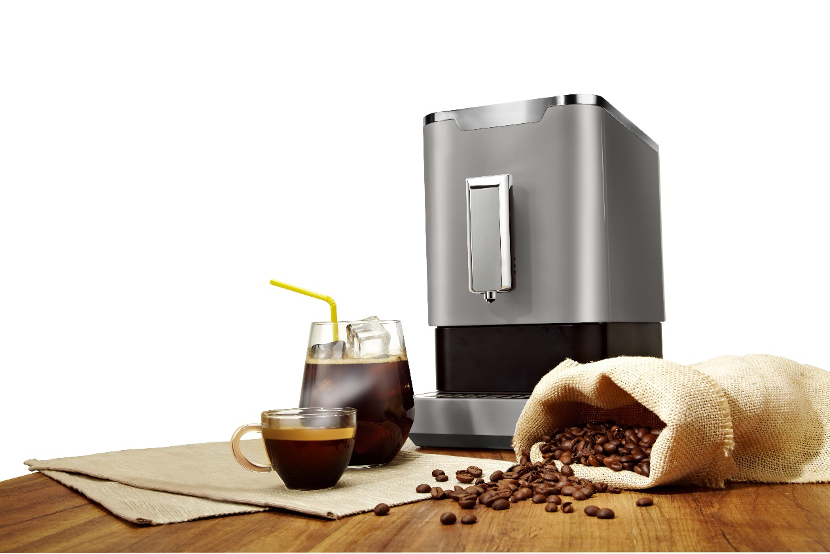 From Start-up to IPO
Today, the group has been transformed from an OEM business to a developer, designer, manufacturer, supplier and exporter of a wide range of electrothermic household appliances. Talking about the transition from a private to a public company, Eric jokes that it is now easier to push for changes internally. "Since going public, Town Ray has established an internal audit department which reports directly to the Board of Directors and Audit Committee," he shares. "As a company with more than two decades of history, sometimes it was difficult to push for better corporate governance. But going public makes us responsible to more stakeholders. Everyone is now more open to change and to cooperate, which has led to improved productivity and efficiency."
Going forward, Town Ray is looking to expand its footprint in the retail market in Greater China. "We have certainly seen the booming online retail trend but we will enter this market cautiously." Eric explains that their current production capacity in Huizhou can barely serve the overseas orders. The company will have to stretch its production lines and product range to launch its own retail brand.
No Rush
On the road of business expansion, there are inevitably challenges. The pandemic has brought delays in logistics and shortage of raw materials. Combined with renminbi appreciation against US dollar, costs have risen significantly, exerting pressure on production, export and expansion.
"We know that the Chinese retail market is a huge opportunity for Town Ray but we will not rush in heedlessly," Eric affirms. Just like they did not rush to go public but waited until 2019 to get listed. "Our primary goal is always to grow and diversify the business. Getting listed is only a by-product."
Obviously, Town Ray considers quick money a less attractive option than a sustainable business. After all, they are more focused on bringing true value to customers and higher job satisfaction with attractive salary, career growth, work-life balance, job security, challenges and recognitions to workers. That probably is what we expect from a down-to-earth industrialist.