Currently, 98% of companies in Hong Kong are classified as small- and medium-sized enterprises ("SMEs"). Together they employ 45% of the workforce. However, in recent years, events such as the US-China trade war and pandemic have had a disproportionate impact on these businesses. To find out more about the challenges and opportunities SMEs face, we meet Pam Mak of the Hong Kong Small and Medium Enterprises Association.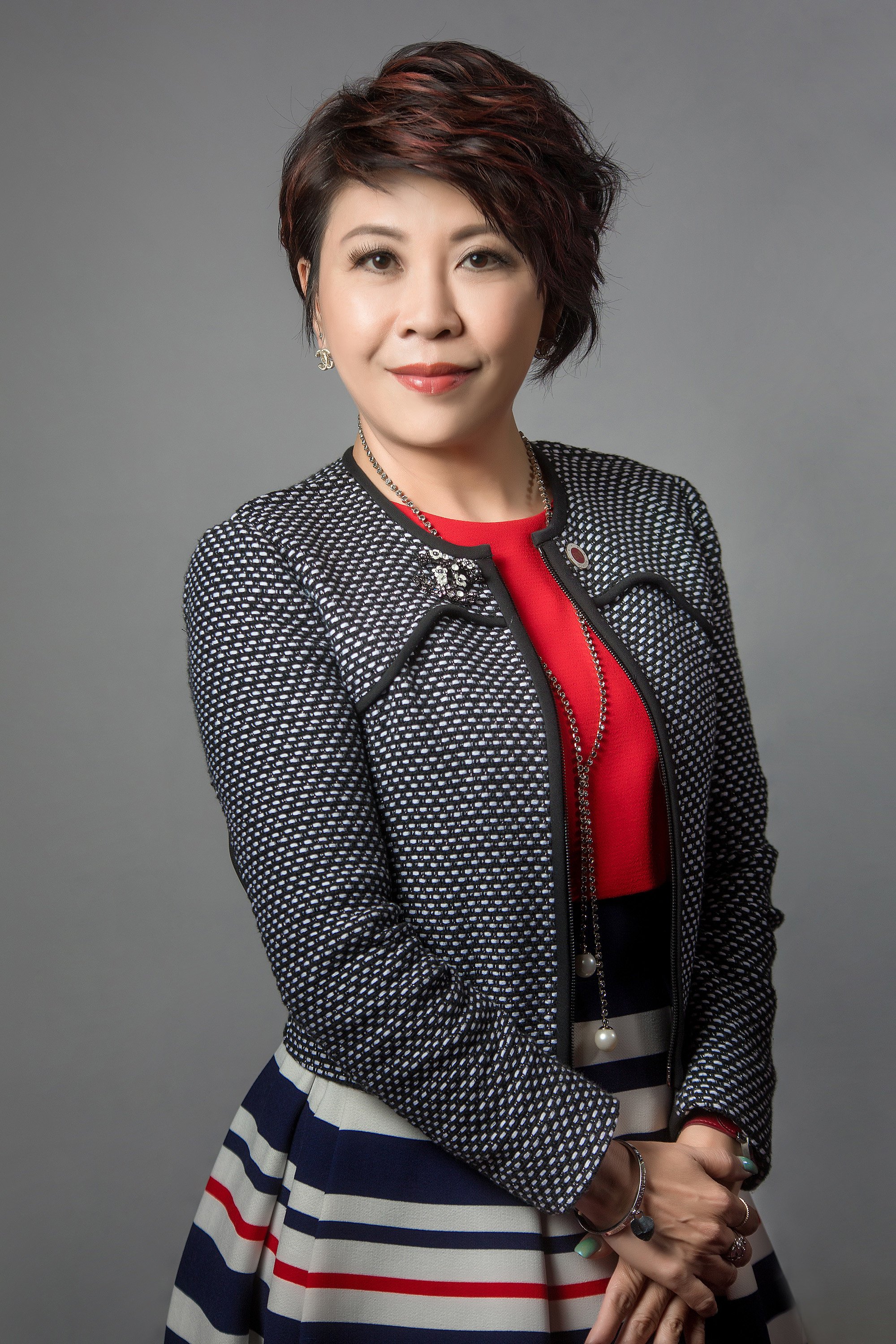 Pam Mak, President of Hong Kong Small & Medium Enterprises Association
Established in 1996, the Hong Kong Small and Medium Enterprises Association is an industry body that represents the interest of SMEs. It provides support and guidance to firms on how they can enhance both their operations and competitiveness. In particular, the Association focuses on the opportunities that arise from economic policies at both the local and national level.
"We currently have around 1,800 associates, including our directors, corporate members, and individual members," explains Pam. "In addition to our support network, we also sponsor high-profile initiatives, including the Hong Kong Star Brand Association, International Women Entrepreneurs Association and Young Innovative Entrepreneurs Association."
Definition of a Smaller Enterprise
According to the government's definition, SME's that engage in business services are classed as enterprises with 50 employees or fewer. For industrial companies, SMEs are those with up to 100 people. "The SME umbrella also includes what we called micro-enterprises that may only have one person in the company. These are more commonly seen in the innovative industries," says Pam.
However, she points out that these definitions are very much employee-number focused and fail to consider revenue, "Numerous innovative companies have only a few people, but their financial turnover is huge. So, in many emerging industries, the number of employees is no longer key." She notes that the Association has proposed a change to the classification system. Yet, progress has been slow, possibly because innovative companies still account for only a tiny portion of Hong Kong's economy.
The Rights and Interests of Hong Kong SMEs
Given the Association's core duty is defending the rights of SMEs, it regularly communicates with the government to highlight the challenges these businesses face and find out how the authorities can provide support. "Several policies have been rolled out recently that target small- and medium-sized companies. This shows how we are fighting for the interests of our members," notes Pam. For example, the SME Financing Guarantee Scheme, which offers a 100% loan guarantee, was promoted by the Association.
Another legislative success is the SME Funding Scheme. Pam explains that "in the past, the government asked the SMEs to pay first and redeem any grant money later. Unfortunately, many SMEs do not have the resources to produce a lump sum upfront. Thankfully, the situation has improved, and once an application, for, say HKD1 million of funding, is approved, then the government now covers HKD750K in advance."
Business Opportunities and Transformation
Before the pandemic placed limits on our ability to travel, the Association helped SMEs explore new business opportunities outside Hong Kong, with overseas trips to cities in the Greater Bay Area ("GBA") and beyond. "Our advantage is that we have deep connections with local government representatives in China, who are keen to meet with our members," says Pam.
Even before the pandemic, the Association had changed tack. For SMEs – especially those whose next generation of owners is not yet ready to assume control of their companies – that are eager to transform their businesses but seek new ideas, the Association began acting as a bridge to connect them with young entrepreneurs who want to start their own enterprises. "The thinking here is that young people may not be able to afford office space or do not have work experience and a deep network. However, existing SMEs can help on these fronts," says Pam. She adds that the opposite is also true, and the young can help established SMEs keep pace with the market and contribute new ideas or help on the technology front.
Entering the Greater Bay Area
Remaining with opportunities in the GBA, Pam points out that despite the difficulties faced in the past year, the regional business environment remains quite positive: "The government has rolled out several supportive measures for SMEs. It shows that change brings with it possibilities."
Taking the current pandemic as an example, closed borders and social- distancing measures are impacting many companies. With government funding, corporates can utilize the money to upgrade and transform their businesses, ready for the recovery.
China is also the pandemic's "first-in-first-out" country and one of the largest markets in the world. "Hong Kong is strategically located, so we are well positioned to bring our products to China," says Pam. "Hong Kong may also resume its entrepôt role, helping overseas companies navigate any barriers and successfully enter China," continues Pam.
She also observes that China is implementing a host of supportive policies. One, in particular, stands out – the so-called "incubation centers" help guide enterprises through the entire process of setting up a company in China. These are funded by the government and provide one-stop services.
Twin Forces of Economic Development
Closer cooperation within the GBA and farther afield in China is also being underpinned by the "dual circulation" policy, which covers internal, domestic economic activity and external activity. "For external circulation, if we can foster the development of the Greater Bay Area, then it is a solid first step toward expansion into international markets," observes Pam. Therefore, companies in Hong Kong are in a solid position to benefit from local policies and those developed in China. "We help local enterprises understand these policies and look for opportunities related to their industries, says Pam.
The Hong Kong government and related groups have organized various meetings and seminars with speakers from different cities in China. Pam explains that "these events are a good way to share information on the latest policies and initiatives in GBA cities. Our Association is also trying to arrange more meetings and exchange sessions moving forward."
Hong Kong Star Brand Awards – Helping Local Companies Reach a Wider Market
The Hong Kong Small and Medium Enterprises Association organizes two flagship award schemes designed to showcase the depth of SME talent in Hong Kong.
The Hong Kong Star Brand Awards was launched in 2012 and aims to recognize local companies and brands that demonstrate the "Hong Kong" spirit and promote them both at home and overseas.
"We encourage SMEs to create and develop brands that can be sustained in the long run. At the same time, we want to facilitate the interactions among local and overseas companies," says Pam. The Association publishes an award supplement and shares it with businesses and organizations in China, aiming to promote successful Hong Kong brands and, hopefully, trigger opportunities for collaboration. "We also want to elevate the quality and standard of the products and services our local firms provide," continues Pam.
Standout Winners – The Power of Exposure
Among the recent winners, Pam highlights one business that epitomizes the award's purpose – making good companies even better.
"A small English tuition school called Bright International Education, whose founders are a husband and a wife team who returned to Hong Kong from Australia, won our "New Entrepreneur Award" a few years back and, since then, the company has continued to grow," says Pam.
The founders showed that participating in the award helped them gain significant exposure and plant their brand in the general public's heart. "They think our advertisements on buses were highly effective and helped bring their company to the public's attention," notes Pam.
GBA Outstanding Women Entrepreneur Awards
In addition to the Star Brand awards, the Association is closely involved with the GBA Outstanding Women Entrepreneur Awards program. This is a first-of-its-kind, as it focuses on individuals rather than corporates. "I think it is worthwhile to organize an award that recognizes outstanding female entrepreneurs and share their success stories. As you know, it is never easy for women to take good care of both their families and companies," says Pam. She also points out there are many female entrepreneurs in China, so it's an excellent opportunity to connect women across the GBA and allow them to interact and exchange ideas.
In another development, the Hong Kong Small and Medium Enterprises Association now includes a group called the Greater Bay Area Hong Kong Women Entrepreneurs Association, whose members are all past winners of the GBA Outstanding Women Entrepreneur Award. "By encouraging interactions, we can hopefully create more opportunities for collaboration," says Pam.
"Ultimately, I hope these female success stories and experiences can inspire the next generation and cultivate our future women leaders," she concludes.
A Challenging Environment but the Future Looks Bright
It has undoubtedly been a difficult year for all businesses, with the SME sector facing added pressure given its more limited financial resources and greater exposure to socially restricted activity. That said, smaller companies remain an engine for growth. With effective support structures in place, such as the services provided by the Hong Kong Small and Medium Enterprises Association, today's developing enterprises can become tomorrow's winners.