We are excited to share that Tricor China was awarded the "Top 10 Best Advisory Firms in China PE/VC Industry 2022-2023" on September 4 by Global PE Forum, one of the key forums on the financial topic of China International Trade in Services (CIFTIS), in collaboration with Caixin Data.
The China PE/VC Industry Awards is a prestigious, highly regarded award in the region, aiming to create an authoritative list for the industry.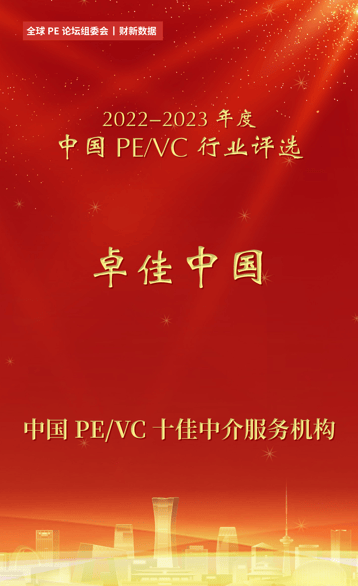 Tricor's Fund Services
Tricor offers fund administration and management services to private equity, venture capital, real estate, and other alternative investment funds for asset managers worldwide. Tricor has fund service operations in Mainland China, Hong Kong, Singapore, Cayman Islands, and the British Virgin Islands. Tricor provides one-stop solutions to help clients optimize their operational efficiency by providing comprehensive operational support and corporate governance services for their fund structures to ensure compliance with the ever-changing regulatory environment and accurate and timely filing of statutory documents. Other services include entity formation, investor services, and accounting & tax consulting.
Tricor's fund services cover the entire life cycle of alternative investment business. From establishment to exit, Tricor has rich and comprehensive experience in the operation of private funds. Tricor serves over 200 private equity fund managers in China, helping them to efficiently manage their middle- and back-offices. Through business process outsourcing and digital transformation, Tricor enables clients to focus on their core business and strategic initiatives to achieve rapid and sustainable growth.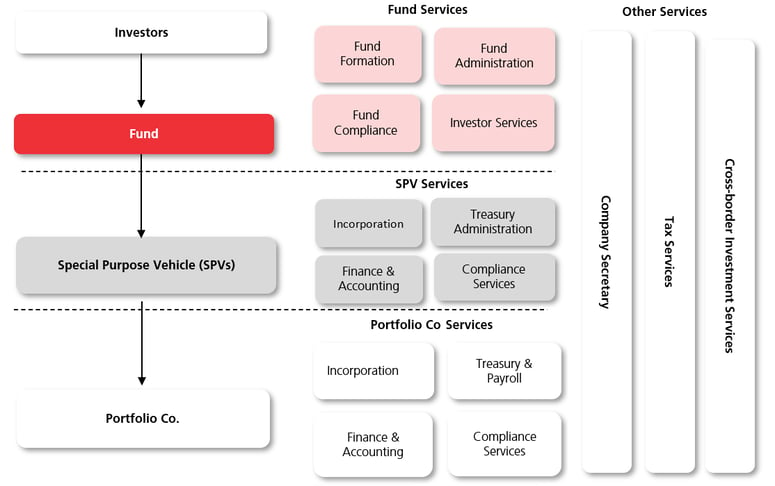 We are grateful for the recognition from the organizers, judges, and experts. Tricor will continue to provide high-standard services in return for the support of our clients, industry associations, and partners!
About "China PE/VC Industry Award 2022-2023"
Since 2014, Global PE Forum has worked with regional organizations to hold the "China PE/VC Industry Award", and since 2016, together with Caixin Insight, this award has evolved into the most prestigious and professional honor in the PE/VC sector. Its goals are to establish an authoritative list for the sector and to encourage and recognize the organizations and individuals who have made outstanding contributions to the PE/VC sector.
This award is based on the professional institutions and open solicitations for nomination, information confirmation, evaluation committee, and other links, objective and fair selection of the yearly outstanding performance in China's PE/VC industry investment institutions, investors, and intermediary service institutions, and it serves as a benchmark for the sector's wholesome and long-term growth. The China PE/VC Industry Awards is a prestigious, highly-regarded award in the region, aiming to create an authoritative list for the industry.
View the full list:【星云之夜】2022-2023年度中国PE/VC行业评选结果重磅发布
CONTACT US
For more information, please contact:
Christine Wang
Head of Commercial, Fund Services
christine.yl.wang@cn.tricorglobal.com
(86) 138 1717 7071