Asia's leading business expansion specialist, Tricor Group has entered its 18th year of business expansion in the Mainland Chinese market. On 19 September, Tricor China hosted a grand celebration in Shanghai. During the event, Tricor Group CEO, Mr. Lennard Yong shared with the guests Tricor's recent strategies in line with the "One Belt, One Road" initiative, along the Greater Bay Area and Shanghai Lingang Free Trade Zone.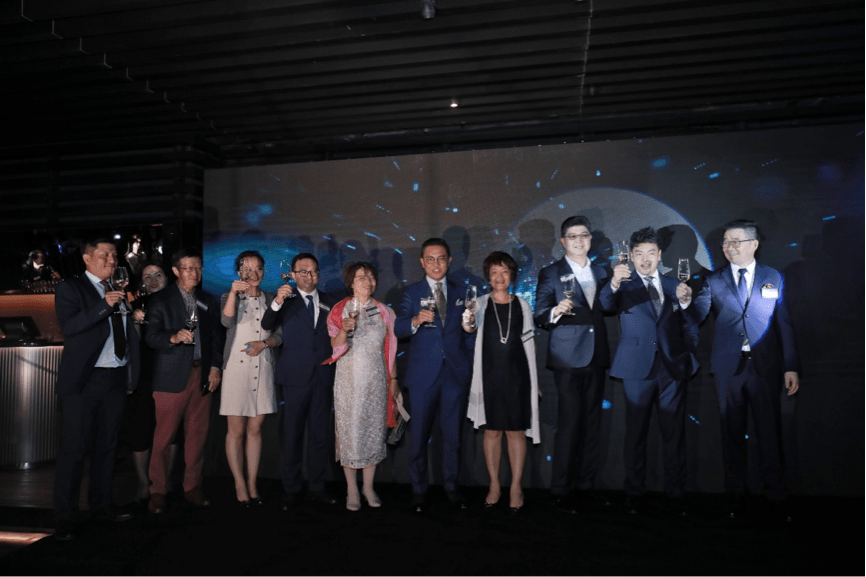 15 years after its establishment, Tricor China has entered its next phase of growth
After 15 years of hard work, Tricor China, together with Richful Deyong, has grown from a single Representative Office in Beijing to 13 offices across the country, with over 500 employees providing clients with comprehensive business expansion solutions and expertise.
Lennard recognized the contributions and achievements of the Tricor China team and expressed his gratitude clients and business partners for their trust and support over the years. When evaluating the current business environment in Mainland China, Lennard said, "Tricor Group has entered the next stage of growth in Mainland China, coordination is the top priority now." With the advance of development plans such as "One Belt, One Road", the Greater Bay Area and Shanghai Lingang Free Trade Zone, Mainland China will continue to be the hub of global business developing activities. Tricor is expanding its network, strengthening its capabilities through a combination of global expansion specialism and local expertise. Not only can Tricor China continue to provide high-quality services to foreign businesses entering the Chinese market, but also fully support Chinese businesses looking to expand their businesses in Asia and beyond.
Currently, Mainland China is the largest emerging market in the world, with significant business opportunities. The Consumer Market Index is stable at a high level, product innovation is continuously being upgraded and the environment is becoming more complex. CEO of Tricor China, Hailiang Zhang remarked in the interview, "Recently, the government has introduced a series of preferential policies and further opened up the market, providing a good business operating environment for foreign investment entering China market."
Headquartered in Beijing, Tricor China also has offices in Shanghai, Shenzhen, Guangzhou and Chengdu. It enjoys geographical advantages in the planning of "One Belt, One Road", the Greater Bay Area and Shanghai Lingang Free Trade Zone. Tricor China's ambitions are to expand its network and bolster its strengths to maintain a leading market position in Mainland China.
Lennard Yong, Tricor Group CEO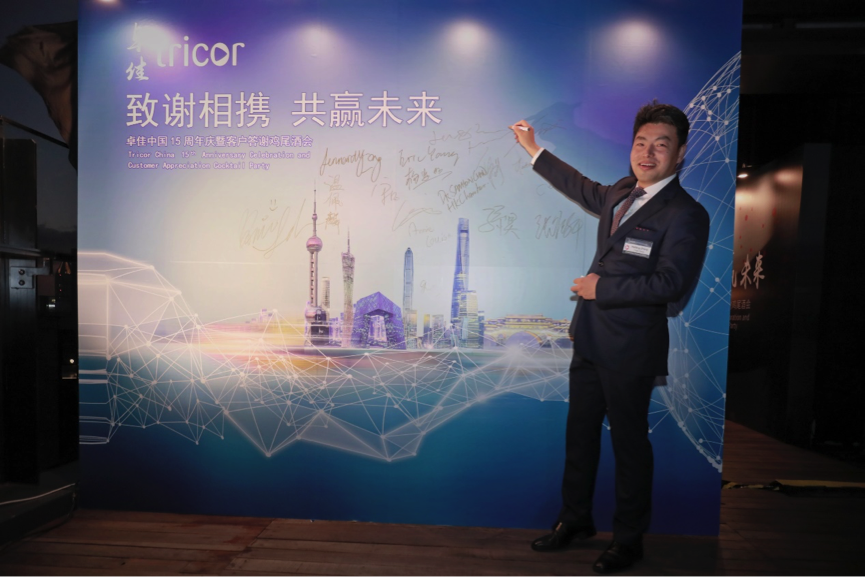 Hailiang Zhang, CEO of Tricor China
Develop consulting business and consolidate regional leading position
Tricor is a leading business expansion specialist in Asia with extensive global and localized professional experience in business services, corporates, investors, human resources, payroll management, corporate trust and debt services. It provides service support to enterprise development (from company establishment to listing).
After Tricor's acquisition of Richful Deyong in May 2019, the joint platform of Tricor and Richful Deyong strives to meet the growth demand of Chinese enterprises' external development with its most comprehensive services in the market. In June 2019, the acquisition of Alphalink further enhanced the strength of Tricor in Mainland China.
"Our goal this year is to achieve a double-digit growth through development plan and acquisitions. Tricor has always been a customer-centric company", said Wendy Wang, Group Chief Financial Officer & Group Chief Operating Officer. Tricor provides services with advanced technology and in a professional manner while at the same time, enhancing the core competitiveness and further developing accounting and tax advisory, fund-related services and robotic processing automation consulting services based on its current core business. In the medium-to-long term, Tricor Group, including Tricor China, will continue to search for the right business partners and carry out strategic mergers and acquisitions, alliances as well as co-operations, and work closely together with its partners to enhance synergies and strengthen the leading position in the industry.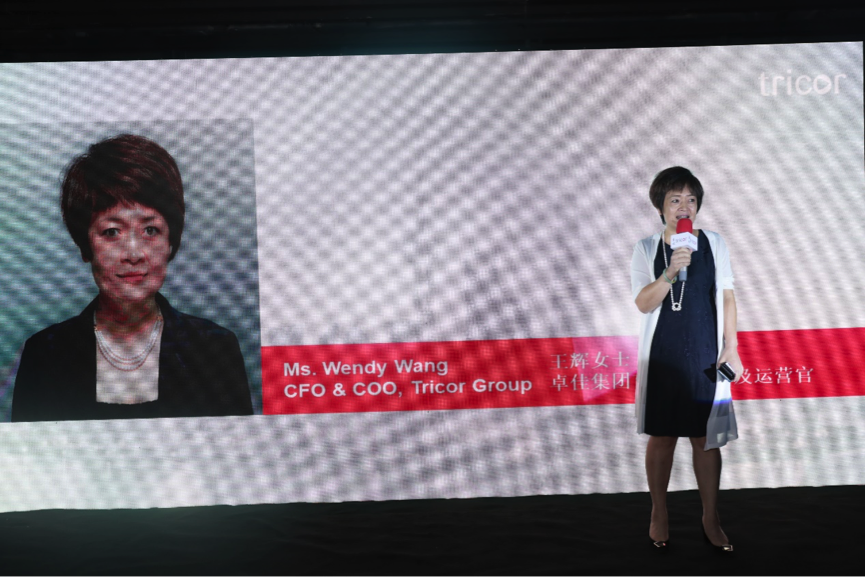 Wendy Wang, Group Chief Financial Officer & Group Chief Operating Officer
Extended Reading: Brief Introduction of Tricor China
Tricor China is headquartered in Beijing, with 3 other offices established in the Eastern region including Shanghai, Shenzhen and Guangzhou, to promote the growth of foreign investments; the other office is located in Chengdu to cover the western area. 210 employees from Tricor China are serving more than 550 clients coming from 26 countries, 80% of the clients have maintained the partnership with Tricor for more than 5 years, 30% of the clients are using Tricor's one-stop-shop service, including corporate and business services. Tricor China professional services include corporate services (mainly based on the establishment of business entities), accounting and financial reporting, asset management and payment, payroll services, tax compliance reporting, fund management service, accounting and tax advisory and automated processing consulting.
Tricor China is consecutively certified to ISAE 3402 to ensure compliance, professionalism, integrity and information security. Tricor China is also accredited by the Association of Chartered Certified Accountants (ACCA) and the CPA Australia (CPAA).
---
Press Release:
---