Read the latest insights from Tricor's executives.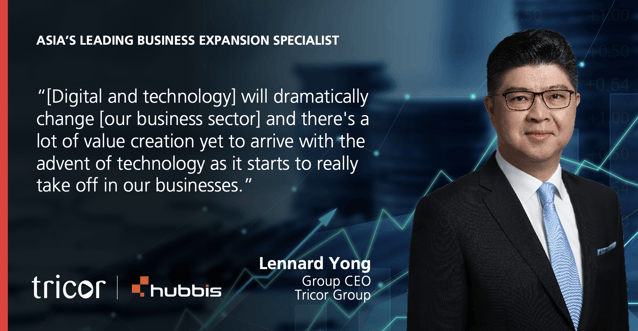 February 10, 2022 - Hubbis
Whilst the market remains highly fragmented with significant consolidation opportunities, Tricor already has proven successful as an acquisition platform having completed more than 10 transactions since 2017, under the Permira funds ownership.
Since Tricor Group was acquired by funds affiliated with
Baring Private Equity Asia (BPEA)
in November 2021, Tricor Group CEO
Lennard Yong
shared with
Hubbis
the future outlook and the potential Tricor aims to reach under this new partnership and dynamic business environment.
Above: Excerpt from the interview. Please refer to this link to view the article in full from Hubbis.