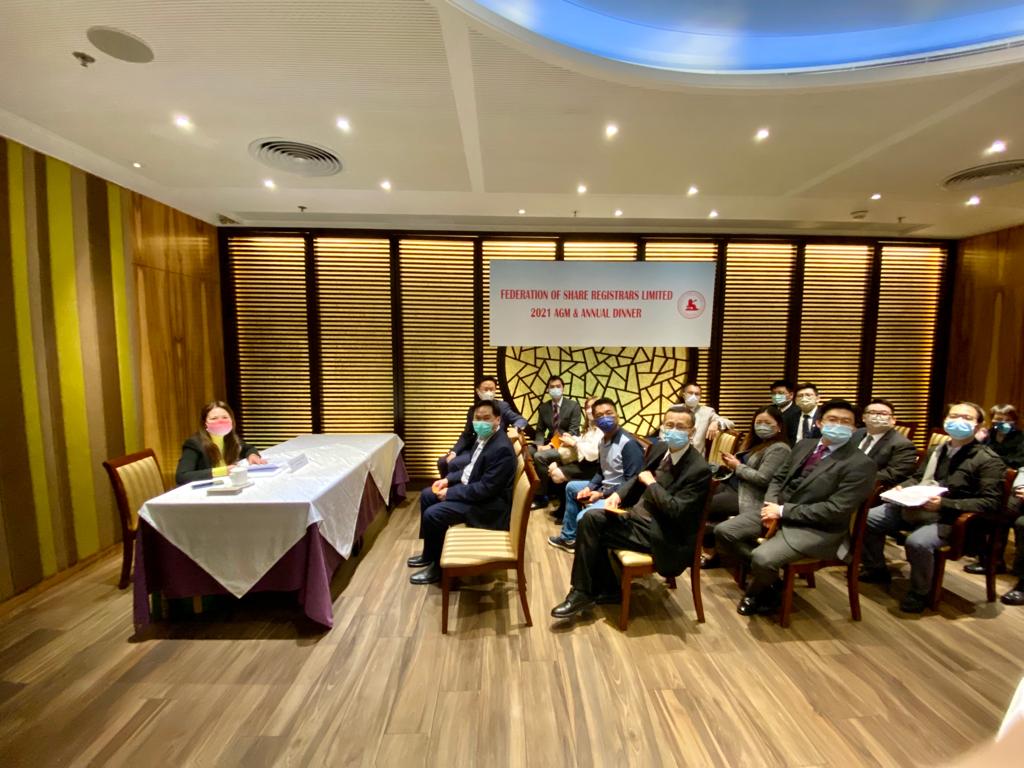 Tricor Hong Kong ("Tricor), Asia's leading business expansion specialist, is pleased to congratulate Catharine Wong, Managing Director - Head of Share Registry and Issuer Services at Tricor Hong Kong, being re-elected as Chairman of the Federation of Share Registrars Limited (the "Federation") for 2022. The election was held at the Federation's Annual General Meeting on the 25 November 2021.
Founded in 1974, the Federation is an organization approved by The Securities and Futures Commission of Hong Kong. All members of the Federation are approved share registrars under the "Rules Governing the Listing of Securities on The Stock Exchange of Hong Kong Limited".
As the leading share registrar in Hong Kong, serving more than 1,300 companies listed on Hong Kong Stock Exchange, Tricor has constantly contributed towards building the community and industry best practices," said Joe Wan, CEO of Tricor Hong Kong. "We are delighted to see Catharine re-elected as Chairman of the Federation and this is a testament of her leadership qualities and the work done by the Executive Committee of the Federation. As businesses build towards a post-pandemic environment, we look forward to supporting the Federation to further strengthen the business environment in the city."
Catharine has been leading the Federation's Executive Committee as Chairman over the last year and will continue to carry forward the good work of the committee into the new year. As Chairman, she has been driving the Federation's initiatives to promote industry best market practices and standards, while working towards innovative capital market solutions. She has been the key point of contact when communicating with regulatory bodies and securities market participants. The work of the committee in the last year has helped the Federation in furthering its objectives to create a sustainable and efficient market despite the challenging business environment.
"I would like to express my deepest gratitude to the members for once again giving me the honor of serving the Federation as Chairman and privilege of leading the Executive Committee in the coming year," said Catharine. "I look forward to working closely with the Executive Committee, the members and our stakeholders in delivering our goals of supporting robust corporate governance and promoting highest professional standards in the industry."
With over 25 years of rich experience in the securities industry both in Hong Kong and overseas, Catharine is currently leading and growing Tricor's share registry and issuer services business in Hong Kong. Before joining Tricor, Catharine was the Head of Depository in HKEX and is well versed with the CCASS operations and listing rules and regulations.
For the newly elected Executive Committee Members of the Federation, please visit the Federation's website at http://www.fedsrltd.com/executive.php.
For more information, please contact:
HONG KONG SAR
Chief Marketing Officer
Tel: +852 2980 1949