As the first in the series to understand more about our new Shared Services Centre, we talk to Malaysia-based Prasad KNVS, who joined Tricor in April 2019 to lead the initiative with 20 years of experience from process transformation, business process outsourcing consulting to operations solutions.
How was your onboarding experience been with Tricor?
I feel welcomed at Tricor, there is a high level of anticipation and expectations on both sides. My onboarding experience has been good, starting with a breakfast meeting followed by a series of presentations providing insights into Tricor and its businesses and services. Interesting part of my onboarding was that I was one of the speakers. So far the journey has been good and I am looking forward to the journey ahead.
What are your goals so far for building out the SSC?
My goals for the SSC are very much aligned with Tricor Group's goals for the SSC:
To build a robust delivery engine (SSC) that would create capacity and enable the front office (Country based teams) to delivery more value added services

Leverage technology to automate transactional work and enhance operational efficiency

Leverage data and analytics to gain deeper customer insights enabling us to cross sell and upsell, increase customer loyalty and stickiness

And be the Catalyst in our clients' business growth
SSC for Tricor is a game-changing initiative and the beauty of the SSC strategy is that the Group is investing both in people and technology. I would like all Tricorians to understand and embrace the SSC strategy which has the following key objectives:
Create capacity for our country teams enabling them to invest their time in value-added services and enhance customer experience and success

Create uniform ways of working enabling us to cross leverage our investments in people, technology and infrastructure

Digitize operations to gain deeper insights into data and customer experience enabling us to win more and expand
How have your experiences been so far at Tricor?
Tricor is an interesting organization which has a good mix of long-tenured staff with deep domain expertise and new talent like myself who bring an external perspective. Most of the colleagues whom I met over the past month or so have been very forthcoming and are enthusiastic about the journey that we are on to be "Asia's Leading Business Expansion Specialist". While it is too early to seek feedback, from my interactions with country teams I get a sense that we are on right track and we have the right team in place to achieve out ambitions.
Could you tell us a favorite part of the Kuala Lumpur office?
The first of my two favorite parts of Kuala Lumpur office would be the inter-connecting stairs which connect Level 30 through to Level 32. The writing on the wall is very inspiring and apt for the journey we are on – it inspires me every time I take these stairs. My other favorite part of the Kuala Lumpur office is of course my office at Level 32, as I spend the most part of my time here. The view of the city, especially the sunset, is beautiful. Hope you enjoy the photographs I took below.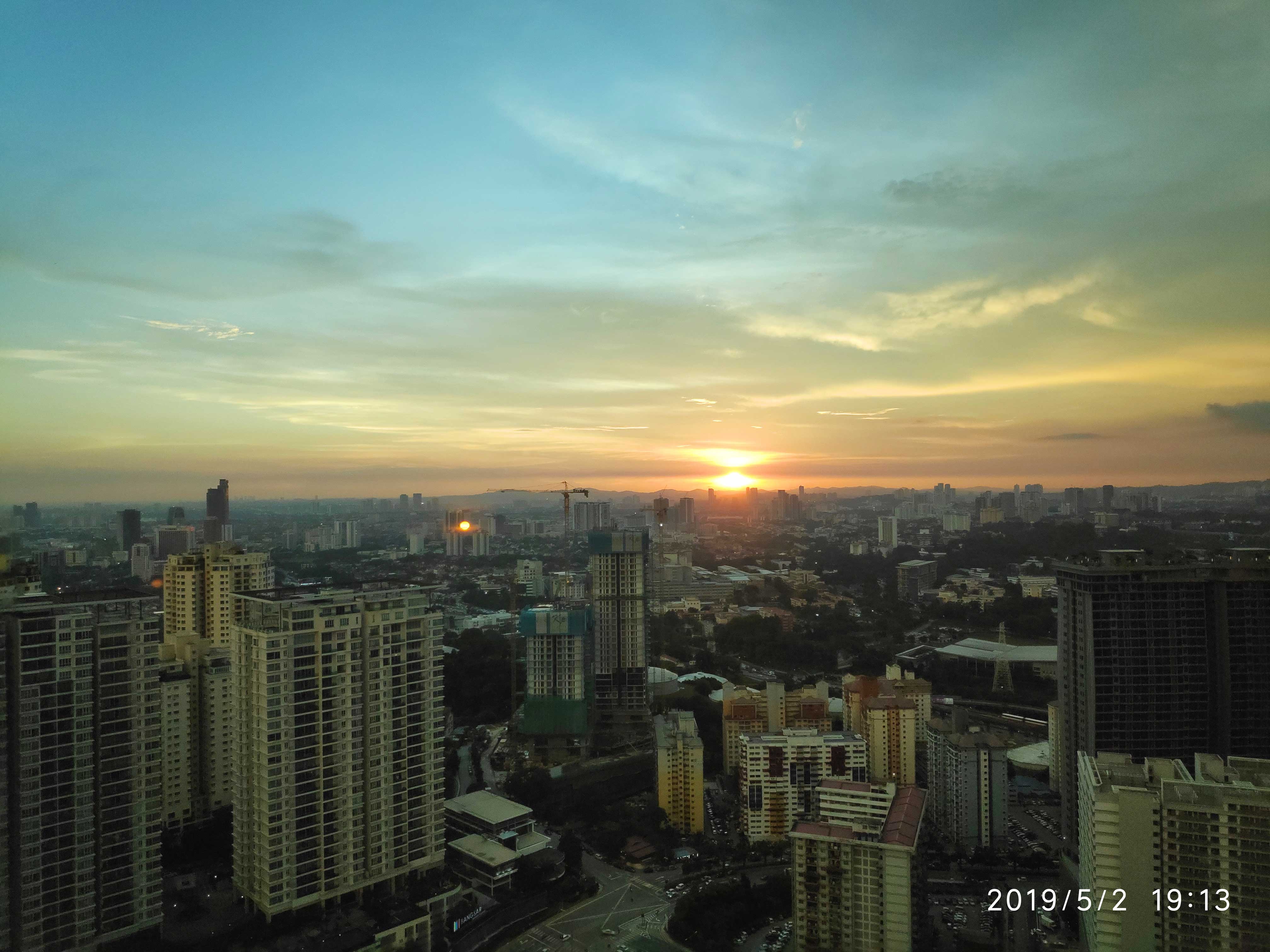 Could you tell us some of your hobbies – and any tips to maintain a good work-life balance?
• My hobbies: traveling, knowing people, understanding how things work, watching movies, cooking (only vegetarian) and spending time with family.

• Work-life balance: this is an interesting topic as this is subject to individual perception, however my take on this topic is one needs a conscious focus on individual goals and organizational goals. The art of aligning and managing both is the success to achieving work-life balance… in my view there is no perfect state of balance it's a continuum and one needs to assess, analyze and align regularly to maintain the balance……. Not sure if that helps but definitely this is experiential.
Any favorite food – any must-have snack for your office table / fridge?
I am a vegetarian and not a foodie hence my choices are very limited…. However my all-time favorite snack that I would recommend is Samosa… it's an Indian snack that is made with different types of fillings (both veg and non-veg). Chai (Teh Tarik) would be a good drink to go with it.