The role of investor relations (IR) is becoming increasingly integral to a business's operations. Once an occasional function appended to a company secretary's task list, IR is maturing into a full-time undertaking that closes communication gaps between corporate executives and a firm's stakeholders. It also has a strategic focus, as management teams recognise the value investor relations bring to a business and its share price.

To help us understand how the IR role has developed, we meet with Luna Fong, Head of Investor Relations at Link Real Estate Investment Trust (Link REIT).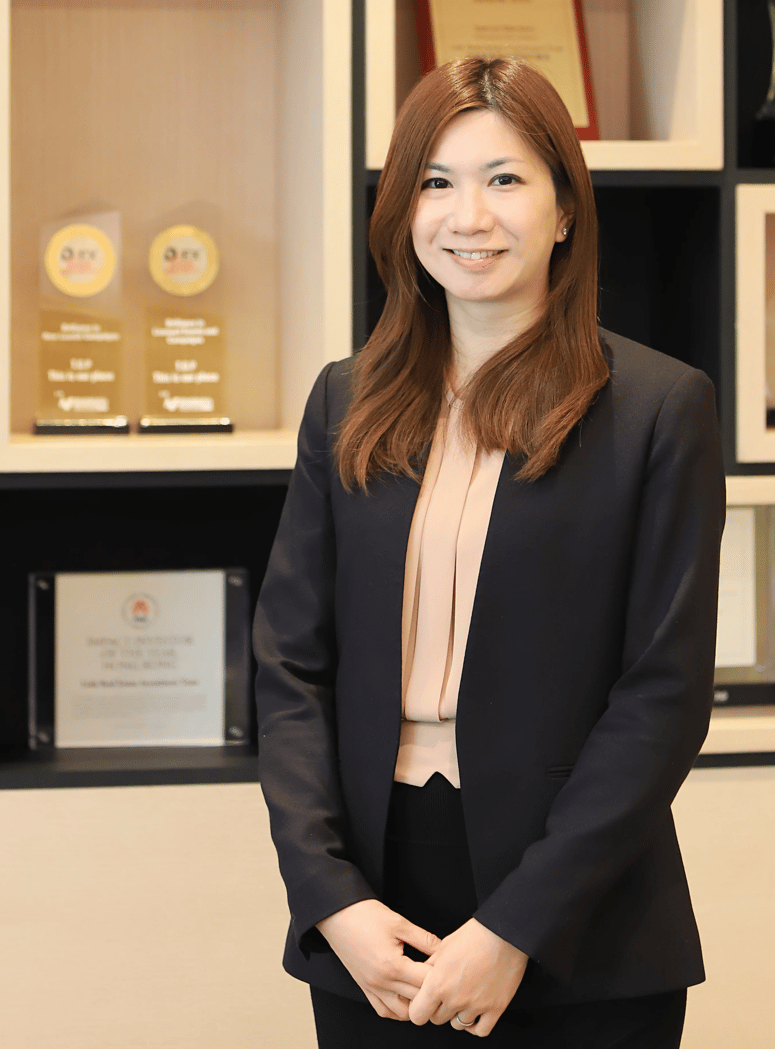 Ms. Luna Fong, Head of Investor Relations, Link Real Estate Investment Trust

Managing a Company's Stakeholders

The past decade has seen IR advance from being a mostly reactive function that responded to a shareholder's questions or periodically dispensed specific messages to become a proactive operation that develops relationships with a range of business associates.

"There are four main external stakeholders that I deal with daily; they are institutional investors, retail investors, research analysts, and regulators. I also liaise with internal parties, such our C-suite and the various business departments. And my key role is to manage these relationships," says Fong. Each of these has different needs and requires specific information.

Fong elaborates this point by highlighting the first two stakeholder groups: retail and institutional investors: "The retail investors are becoming highly professional, and the line between them and institutional participants is increasingly blurred." Institutional investors form a large part of Link REIT's shareholder base, which mainly represent leading asset management groups' both active and passive funds. This requires Fong to tailor the IR team's approach, often covering a wide range of information, both financial and non-financial data and messages.

Fong and her team maintain close relationships with research analysts, such as research analysts or brokers. These she describes as "amplifiers" who can reach a broader audience by sharing the firm's story with investors. They can question a company's strategy, so it's essential to be aware of their activities and work with them when required.

We also have the regulatory sphere. "Given our status as a REIT, there are specific governing rules that must be navigated, so we work closely with our company secretary when required," says Fong. "In turn, this can involve gaining support from shareholders to get a motion passed, so it's a good reflection of how the IR team liaises among different parties," she adds.

Integrating IR into a Business Strategy

Internally, the IR team works closely with the C-suite and other departments. If an IR team wants to bridge any communication gaps effectively, it has to ensure that its external messaging is inseparable from that of its management. It is no longer enough to recycle an operational strategy to various recipients. As a window to the outside world, IR is an increasingly vital contributor to that strategy.

"The key to powerful communication is to be on the same wavelength as the senior management team because investors now want to know about more than just financial data," says Fong. She emphasises that communication is a two-way process and her job also includes feeding messages from the market back to management and the board. The executive team cannot respond to every question, but they still need to know about investor concerns. "If an IR team can present these messages to them, then we are certainly adding value," notes Fong.

The IR team, therefore, has an opportunity to contribute to an organisation's strategy because it has access to investor feedback. The onus is on IR to understand every aspect of a business then formulate a clear and compelling story. What is essential here is transparent disclosure and an awareness of what is happening in the broader market. "You have to know about your peers. Investors could relate any sector-specific events to our operation, raising concerns about the effect these might have on our valuation. We need to be able to respond," observes Fong.

Turning Non-Financial Parameters into Values

A further emerging challenge, or opportunity, for any IR department is turning non-financial parameters into company values. Fong demonstrates this by first considering the investor-relations section of a website. At a basic level, this is where companies share regulatory and financial information for the benefit of prospective or existing investors. But as Fong explains: "We need to take IR to the next stage and deepen our association with the broader business strategy."

Environmental, social and corporate governance ("ESG") policy is another area of vital importance. The specific question Fong asks is: "How can my team disseminate an ESG strategy?" She points out that there is still a gap between ESG and investors who sometimes cannot see the invisible link to value. "Our job is to present the non-financial benefits and make them meaningful to our stakeholders," says Fong.

Business Awareness – Listen and Engage

She also touches on the concept of 'social listening', whereby social media channels are observed for any mentions of a company, its products, or brand in general. This is not all one-sided, though, social listening is also used to monitor competitors' activity and other relevant factors, such as industry or regulatory sentiment. "Everybody has a say in the digital world. Since management does not handle these conversations themselves, IR offers value here," says Fong. She admits that it is a complex issue, and there is obvious pressure on resources, but "my view is that we need to track it." While technology or digitalisation is becoming increasingly influential, she is considering the use of technology that will take stakeholder engagement to the next level.

Investor relations can no longer be seen as a periodic mouthpiece rolled out when a business needs to talk with its shareholders. Good IR now demands financially aware and skilled communicators deeply established in a firm's ecosystem to help plan for the future and share this with the broader market.