While esports has turned professional with international leagues and tournaments, board games never cease to amaze people. The physical materials and design, social interactivity and diversity of tabletop games provide players with a different sensation from video games. Social worker Thomas Wong established People on Board, a social enterprise, a decade ago to develop and produce locally themed board games for families in Hong Kong, with an aim to foster better communication and closer relationship between parents and children, as well as to create job and training opportunities for the youth and women.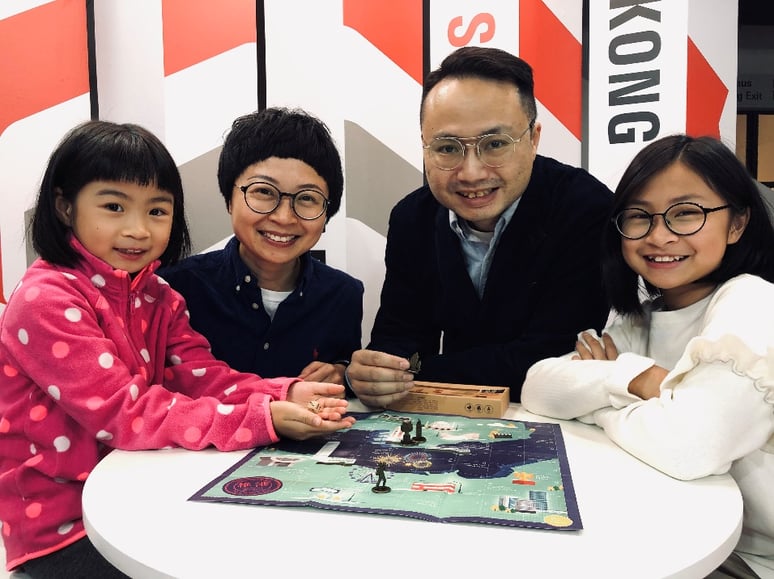 Thomas (on the second right) played board games with wife and daughters
A solution to a social issue
When Wong was still working as a full-time social worker, he came up with an idea to lure the hikikomori – also known as "socially withdrawn youth" or "hidden youth" – out from their homes by offering them opportunities to play board games with other young boys and girls at the community centers. "The initiative was a success, because of board games and opposite-sex attraction," he laughs.
He later found that many kindergarten children and primary school kids were also addicted to mobile games, to an extreme that one K3 student who was always late to school because he had to complete a new level of his favorite mobile game before leaving home.
"Board games are the solution to such inappropriate use of electronic devices," Wong believes.
An inspiration from personal experience
When Wong was young, playing chess with his father was an important time that the two spent together. By the time he went to secondary school, his teacher introduced him to more and foreign board games such as Monopoly and Risk. "I did not do well academically, but I won board game competitions at school." That is why he came up with the idea of using board games to help the hidden youth and video game addicted kids.
A decade ago, his two daughters inspired him further to establish a board game company. "I remember there was a cartoon about pirates, so there was a period of time that my girls were very keen to role playing games and assume the roles like pirates and sailors," Wong recalls. He, on the other hand, was usually playing the boat. "It was back breaking." So he decided to design a board game about pirates to free himself from his role play.
A product to hit the market
Wong designed the pirates board game based on the story of Cheung Po Tsai, a nineteenth-century legendary Chinese pirate who had a famous hideout cave on Cheung Chau. Her daughters loved the game very much, driving him to think about turning it into a commercial product.
He re-designed the game to incorporate a more complete story with lovely illustrations of Cheung Po Tsai and Cheung Chau, which was then name "The Legend of Cheung Po Tsai" and became the first board game product of his social venture.
"The initial idea was to hire young people from Cheung Chau to sell this to tourists who are on board the ferries to and from Cheung Chau," he recalls. Unfortunately the terrible Lamma ferry crash has made this impossible. "We then turned to the Hong Kong Book Fair and sold quite a number of sets."
A key to enter households
Since then, he has continued to design other board games, and hired young people to participate in the design process and teach people how to play the games. "I was not formally trained until I completed a Professional Diploma in Product Design program in 2019 and became a member of the Industrial Designers Society of Hong Kong. But I am also a parent and a social worker, so when I design the board games, I also think from the perspectives of children and youngsters."
Generally speaking, Hong Kong families are small in size, mostly with three to four members. Both parents and children are busy and they can spare no more than one hour a day to play games. And unlike families in the West that look for just fun games, parents in Asia usually prefer games with educational elements. Therefore, Wong and his team design board games based on three key principles:
Fulfilling needs and considering limitations of target players

Incorporating local themes

Serving educational purposes
"Most parents believe that tabletop games are better and 'healthier' for their kids than electronic games," Wong explains. "So board games can actually easily get into households."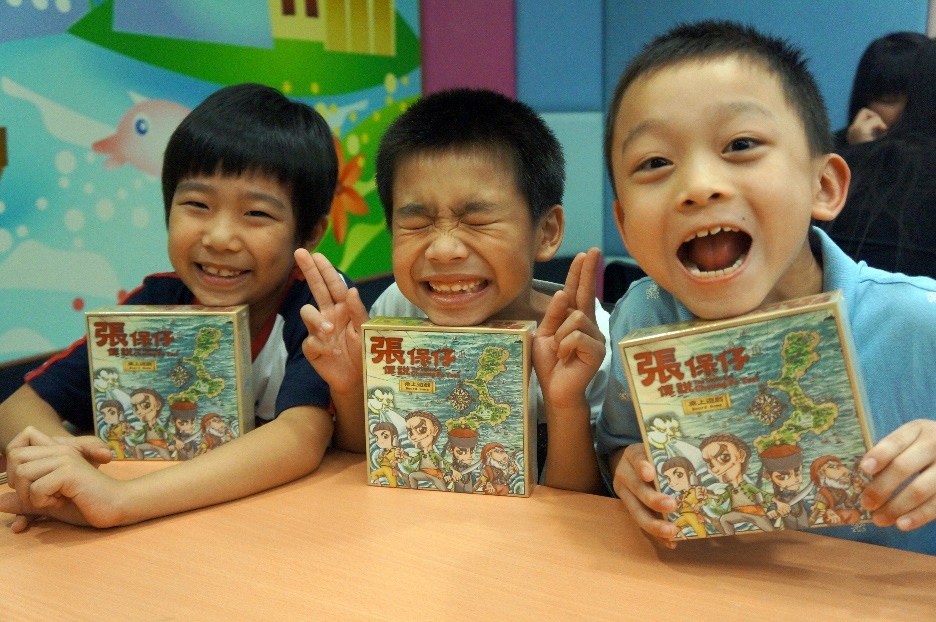 A marketing tool to use
More and more organizations, private and public, start to realize this, and they engage People on Board to tailor make board games as corporate gifts or souvenirs. For example, the MTR Corporation has been releasing the "MTR Board Game" since 2015 to promote a better sense of safety and courtesy when travelling on the railway among children aged four to eight. The game becomes popular that young fans will buy updated versions year after year, and the company even created, in collaboration with People on Board, the MTR Safety Experience Zone which is like a giant game board at Tsing Yi Station.
MTR Board Game
The Voluntary Health Insurance Scheme (VHIS) Office also has a board game to promote 10 key VHIS messages to parents who play the game with their children.
"Board games are not just games. In fact, they are also great marketing channels," Wong says. "You just need to design and market them strategically."
"It is also much cheaper to develop a board game than an electronic game," he adds.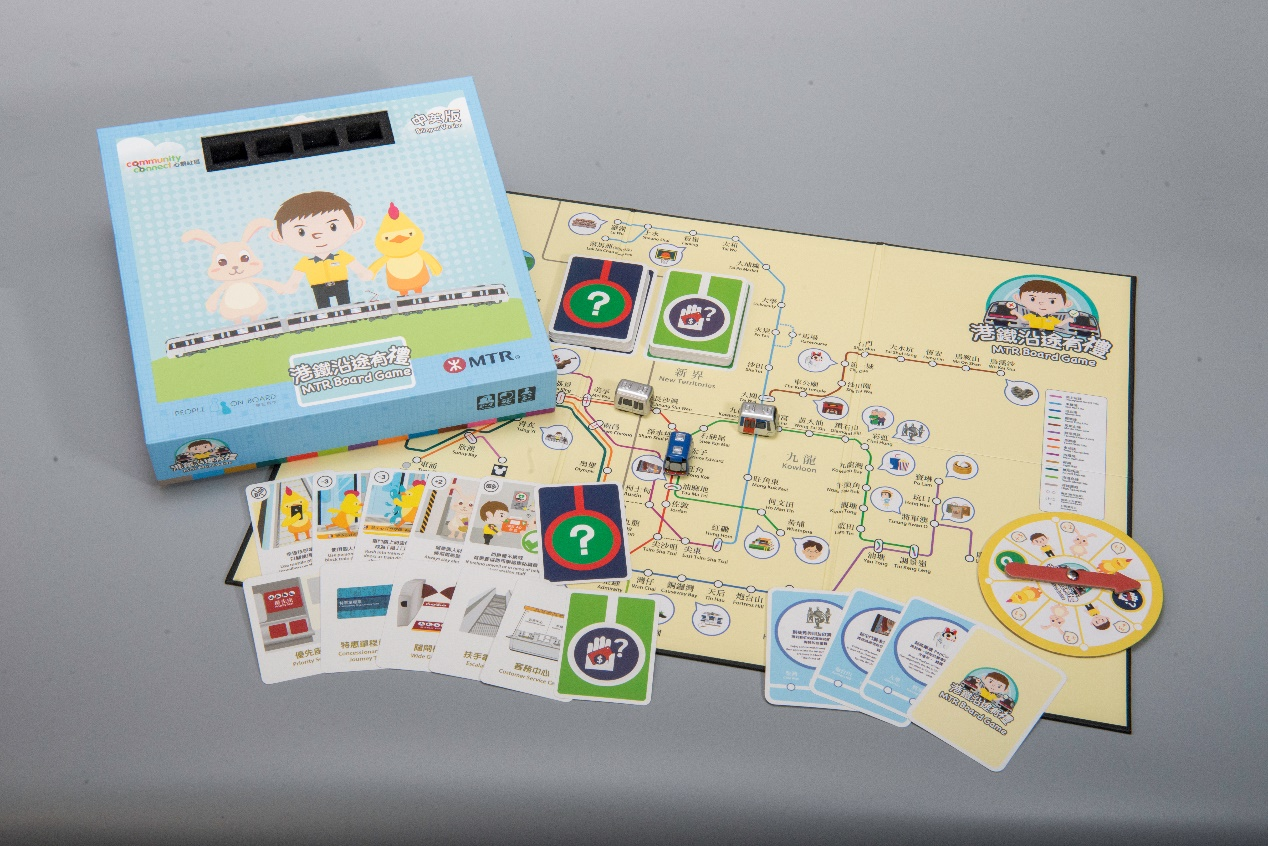 Wong emphasizes that he is not anti-electronic games. "We have designed a game area in Science Park where people play games combining physical and electronic devices." And the Stock Trading Guru Board Game they designed for The Investor and Financial Education Council has turned electronic and became teaching materials at schools.
Wong is just anti addiction. After all, digitalization cannot replace in-person communication, and should not be a reason to substitute physical human interaction.
The success of People on Board demonstrates a vivid example of how to grow a company "from startup to scale up and beyond" with visions and missions.