The ongoing Covid-19 crisis is rapidly reshaping companies' digital transformation agendas. According to a recent global survey, responding executives indicated that their companies have accelerated the digitization of their customer and supply-chain interactions and of their internal operations by three to four years.
Four Drivers for Successful Digital Transformation

But what exactly is "digital transformation"? To most people "digital" equals "technology"; but Andy Ann, Founder and CEO of NDN Group, says digital transformation, in the first place, is not just about technology.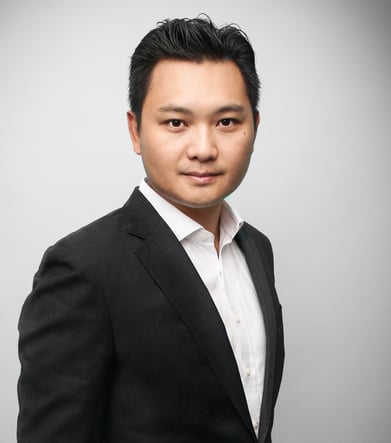 Andy Ann, Founder and CEO of NDN Group


Ann is a serial entrepreneur who has founded and built a number of digital ventures under the NDN umbrella, spanning mobile apps, data, system applications and products, customer relationship management, digital marketing, e-commerce and other digital services, all at the crux of improving user experience both internally and externally to elevate business performance.

Having spent more than two decades in the digital industry and witnessed the wave of digital transformation in the past 20 years, he summed up four elements that will give a company a good chance to achieve a truly successful digital transformation.

Mindset

"The senior and middle management have to prepare for a new generation of change that will impact the way to work, to operate and to communicate within a company," says Ann. Only when they have this mindset, they will acknowledge the fact that people have gone digital and mobile in many aspects of life – they work online, they shop online, they communicate online. It is therefore important to be customer-centric and create the right user experience. This will be a win at the starting line.

Data Flow

Next, leaders have to understand the importance of data flow. "Data is key. Digital transformation goes back to how you manage your data." He explains, "it is essential for data to flow and communicate between data and data, data and persons, as well as persons and data." No data should be kept within departments and disciplines. Financial data, customer transaction data, customer service data, etc. should be studied and comprehended holistically.

Internal Change
So how can we move forward with the correct mindset and data flow? Ann advises that the answer is to deploy the right tools. But before deciding on which digital tools to use and how to use them, let's take a step back to the fundamentals – changing the mindset of the members as well as the organizational culture and processes. He shares a live example of his, "it took me two years to have my accounting team to adopt the cloud structure and provide daily-updated financial data, instead of giving me last month's data at the start of each month." Transformation needs to take place from inside-out.
Date-based Decision Making
Now you are ready to make smarter decisions based on real-time, updated data. Data don't lie. They not only help you make clear, non-emotional, and correct decisions, but also empower your company to grow rapidly and be competitive in the market. "We should remember that if our competitors make data-based decisions and we don't, they will perform 10 times better than us," reminds he.
Everything is Digital Transformation
After all, it is not enough to merely talk about digital transformation. Ann advises leaders to "step up and support digital transformation". He continues, "use case studies and data to demonstrate that the company is improving in terms of operations, efficiency, productivity, and customers' comments, etc. Show people the shortened deliverable time, lower costs, and higher profit margin."

"Then there is no more need to talk about digital transformation. Everything is digital transformation," concludes he.
Revolutionizing User Experience
Taking his newly built venture YAS as an example, this "insurtech" is looking to digitally transform the insurance industry.

Ann comments, "in the future if the insurance industry is to flourish, it needs to meet the need of the younger generation, aged 35 or below, who look for a user experience that is flexible, on-demand, and in 'bite size'."

He shares when he went hiking with his family one day, he thought of a guardian angel watching over his wife and daughter along the route. If they dropped their phones, twisted their ankles or got bitten by snakes, they were immediately insured. He pictured that insurance is downloadable like Netflix, on-demand anytime anywhere, and making claims is just a click away.

Ann thought technology can make this happen, so he built an app with his team. He elaborates, "we believe that insurance companies can achieve massive distribution and reach large group of clients via digital channels, without the need to rely on agents to meet their clients one by one."
Radical Rethinking of the Present
On the user side, people will be able to decide what and when to be insured with zero wastage. For instance, if you are joining the upcoming 100-kilometer Trailwalker race and are concerned about the potential risks, insure for that 100 kilometers; or get a third-party liability car insurance only when your car is on the go.

"Reversing the letters of 'YAS' is 'SAY'. We are all adults and we know the danger we are facing. We should have a say in the products that we purchase," says Ann. YAS is also going to let users vote for the new insurance products that they would like the company to develop.

As George Westerman, MIT principal research scientist and author of Leading Digital: Turning Technology Into Business Transformation, puts, "digital transformation marks a radical rethinking of how an organization uses technology, people and processes to fundamentally change business performance." It is destined to bring radical changes to business models, disrupting almost every industry, and reshaping the society and our daily lives from now and beyond.